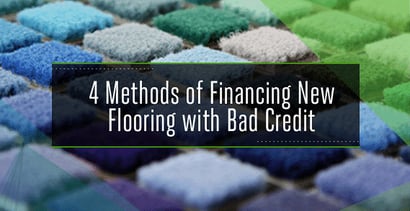 If the hearth is the heart of the home, then the flooring must be its skin. And, like skin, your home's flooring will start to show its age after a while. But where a few wrinkles of experience can make a face look more distinguished, your carpet doesn't look wiser with time — it just looks old.
Even if your flooring hasn't reached the end of its life due to age, anything from flood damage and mold to new pets and potty-training puddles can drive the need to replace your floors. Unfortunately, that process isn't always cheap.
When all is said and done, the average homeowner pays $1,584 to have new carpeting installed. Considering the majority of Americans have less than $1,000 in savings, the high cost of carpet typically means finding a way to finance your floors. With poor credit, the options for financing may not be as attractive as those of your good-credit neighbors — but your floors can be. Even if you've had some credit missteps in the past, all hope is not lost — read on for our list of four possible options that may be available to you for carpet financing for bad credit. We'll take a look at potential credit cards, personal loans, home equity loans, and several avenues for direct financing while providing an overview of how each of these approaches work.
1. Credit Cards | 2. Personal Loans | 3. Home Equity Loans | 4. Direct Financing
1. Finance Your Flooring with a Credit Card
With literally billions of credit cards floating around the US, it's clear that paying with plastic is a popular way to purchase for many people. And while high interest rates can make credit card charges a more expensive way to finance than other options, the ease of use and accessibility of credit cards can make them an effective way to pay for your new floors.
Credit cards can be obtained by most consumers regardless of their credit issues, with a range of issuers providing options for those struggling with their credit. To ensure you get the best deal on your flooring purchase, be sure to compare interest rates and fees of several cards before applying. Start with our top three picks below, which include the versatile Fingerhut account, good on thousands of products including flooring.
+See More Credit Cards for Bad Credit
For poor-credit consumers looking to finance a flooring purchase with their credit card, the main issue that will likely crop up is the fact that bad-credit credit cards typically have low initial credit limits. For larger purchases, you may need to use multiple cards or find another financing method.
Additionally, credit cards, especially those designed for poor credit consumers, can also have a few up-front costs. In particular, you may need to pay an initial processing or program fee to open your new credit card account. Furthermore, cards that charge an annual fee will likely apply it as soon as the account opens, decreasing the amount of credit you initially have available.
2. Pay Over Time with a Personal Loan
While credit cards can be good options for smaller purchases, especially those you can repay quickly, plastic isn't always better. The cost of re-carpeting your entire home, for instance, can range into the thousands, making credit cards less effective financing. Instead, for larger purchases and/or those you'll need to repay over months or years, you may want to look into a personal installment loan.
Specifically designed to be repaid over time, typically through monthly payments (or installments), personal loans have built-in profit and lower risk for the lender. Accordingly, interest rates for personal loans are usually much lower than those for credit cards, even for those with bad credit. Using one of our top-rated lending networks can make it easy to compare multiple loan offers at once.
+See More Personal Loans for Bad Credit
The main thing to keep in mind when looking for a personal loan is that you'll need to examine all of the loan's terms, not just the monthly payment amount. The loan offer with the lowest monthly payment won't always be the best deal, particularly if the length of time you have to repay the loan is longer than that of other offers. The longer you are repaying your loan, the more interest you'll pay — and the more expensive that loan becomes.
At the same time, the shortest loan isn't always the best loan, either. Short-term personal loans — those lasting only days or weeks — will typically have much higher APRs than other personal loans. These loans may also require a lump-sum repayment (rather than regular installments), which can make them unaffordable.
3. Use Your Home as Collateral with a Home Equity Loan
In some cases, replacing your dated or damaged flooring is simply a single part of the renovation whole, with the to-do list extending far beyond installing a few rolls of carpet. When the home improvement job calls for more costs than one credit card or personal loan can handle, you may need to enlist the help of your home's equity to obtain a home equity line of credit.
Essentially, your home's equity is the value it has beyond the balance of your mortgage. In other words, if you own your home and owe less on your mortgage than your home is worth (as determined by an appraisal), you can use the equity as collateral for a loan. Most lenders who provide conventional mortgages and refinance loans will also offer home equity loans, including many of our top-rated mortgage loan providers.
+See More Home Loans for Bad Credit
While your individual creditworthiness will play an important role, the size of the home equity loan you can obtain will depend heavily on the actual equity you have in your home. To determine that amount, the first step is to have your property professionally appraised. Once you know the value of your home, you simply subtract the balance of your mortgage from the appraised value to calculate your equity.
For example, Hannah the Hypothetical Homeowner currently owes $150,000 on her home mortgage. If her home is appraised for $225,000, then her home equity would be: $225,000 – $150,000 = $75,000. This means Hannah could qualify to take out a home equity loan of up to $75,000 (depending on her creditworthiness).
4. Obtain Financing Directly From a Flooring Provider
While the high cost of carpet may come as a shock to consumers, the amount of money it takes to floor an entire home is little surprise to the companies that actually provide the flooring. And it just so happens that many of those retail providers are happy to help their customers find a way to afford those new floors — even if it means financing the project themselves.
Ranging from branded credit cards to third-party credit lines, the financing options offered by flooring companies and home improvement vendors will vary in quality as much as the flooring types they offer. That's why it's important to give direct financing as much scrutiny as you would any other credit product, including analyzing APRs, repayment structure, and the length of the loan.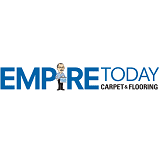 Established as a small, family-owned business in 1959, Empire Today has more than 50 years of experience selling home flooring and blinds. Empire Today offers a branded credit card with two main financing options. The first option provides 12 months of interest-free financing, so long as you pay your entire promotional balance within the 12-month period. The second option charges 9.99% APR for 48 months, which is repaid via 48 fixed monthly payments.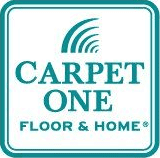 Carpet One Floor & Home has over 1,000 stores worldwide specializing in flooring of all kinds, including carpet, hardwood, vinyl, and tile. Financing through Carpet One will involve a branded credit card backed by Synchrony Bank. While the company periodically offers special pricing promotions that can include low-interest offers, non-promotional purchases will be charged 29.99% interest if not repaid by the end of your billing cycle.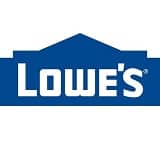 From small-town hardware store to a FORTUNE 50 phenomenon, Lowe's has locations in all 50 states and sells everything from flooring to fuses (and beyond). Lowe's financing includes both consumer and business store-branded credit cards, with multiple financing options for each product. The consumer-focused Lowe's Advantage Card offers the choice of a consistent discount, six months of no interest, or low-APR project financing.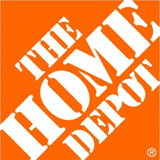 Founded by a pair of avid DIYers in 1979, The Home Depot not only sells flooring, but just about everything else you'd need for home improvement (including the kitchen sink). Home Depot's financing options are store-branded credit cards, available for consumers and businesses. For consumers, choices include the Consumer Credit Card with a six-month interest-free period, and the Project Loan Card offering a low APR and 84 months to repay.
While these are some of the more popular flooring providers, your local store may also offer financing options. Of course, no matter where you obtain your flooring funding, it's important to remember that any form of credit is also a form of debt, and must be repaid to prevent serious credit damage.
Ditch Those Old Carpets with the Right Financing
The same way that wrinkles can give away the age of even the loveliest of faces, flooring in poor condition can make even the nicest home look worn. No matter how miserable the carpeting has become, however, the high price of new floors can be hard to get past, especially if you are suffering from poor credit.
Indeed, with costs easily ranging into the thousands, the only way for many people to re-carpet their castles in through financing. On the plus side, options for carpet financing are plentiful, ranging from credit cards to loans, and offered by everyone from popular issuers to local retailers. With a little homework and the right financing, you can be walking on your new investment in no time.
Advertiser Disclosure
BadCredit.org is a free online resource that offers valuable content and comparison services to users. To keep this resource 100% free for users, we receive advertising compensation from the financial products listed on this page. Along with key review factors, this compensation may impact how and where products appear on the page (including, for example, the order in which they appear). BadCredit.org does not include listings for all financial products.
Our Editorial Review Policy
Our site is committed to publishing independent, accurate content guided by strict editorial guidelines. Before articles and reviews are published on our site, they undergo a thorough review process performed by a team of independent editors and subject-matter experts to ensure the content's accuracy, timeliness, and impartiality. Our editorial team is separate and independent of our site's advertisers, and the opinions they express on our site are their own. To read more about our team members and their editorial backgrounds, please visit our site's About page.