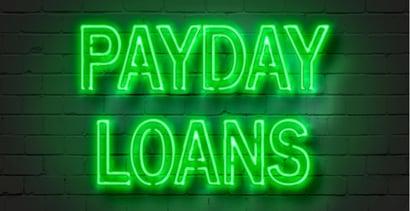 The best payday loan direct lender networks can help you make it through to your next payday. They serve the community of workers who have bad credit or no credit at all.
Because these loans depend on your next paycheck rather than your credit score, they can put cash in your pocket when other loans can't.
Best Direct Lender Networks
These seven companies can arrange a short term loan without a hard credit check at any credit bureaus. Some facilitate payday loans, some can get you an installment loan, but all can put you in touch with direct lender networks that welcome borrowers with bad credit.
Prequalifying for a loan through one of these companies won't hurt your credit score. They can quickly get you a direct deposit of emergency cash, as soon as the next business day, without ever charging you an origination fee — the direct lenders pay the fees instead.
Short-term loans up to $5,000
Online marketplace of lenders
Funds available in as few as 24 hours
Simple online form takes less than 5 minutes
Trusted by more than 2 million customers
| Loan Amount | Interest Rate | Loan Term | Loan Example |
| --- | --- | --- | --- |
| Up to $5,000 | Varies | Varies | See representative example |
Headquartered in Las Vegas, MoneyMutual is an online lender matching service that has been arranging loans since 2010. The company can arrange a payday loan to be repaid on your next payday, or you can request a short term loan from a personal loan lender payable in as few as three monthly payment installments. To prequalify, you must be 18 or older and collect a reliable monthly income of at least $800.
Also calling Las Vegas home, CashUSA is a personal loan lender that arranges installment loans from its network of direct lenders specializing in helping consumers with bad credit. To prequalify, you must be 18+ years old, a citizen or permanent resident of the United States, and have a post-tax income of at least $1,000 per month. You must also demonstrate an active checking account in your own name, a valid email address, and a working phone number.
BillsHappen can work with its direct online loan provider network to get you a short term loan. To prequalify, you must be a U.S. citizen or permanent resident, at least 18 years of age, with reliable monthly income from work or benefits. Upon loan approval, a direct lender will electronically transfer the proceeds to your bank or credit union as soon as the next business day.
Although never stated on the CreditLoan website, we're confident that its prequalification requirements coincide with those of the other lender networks. You start the process by completing the short loan request form and then finish the loan application with a selected direct lender. The loan can be repaid in just a few monthly payments, but you have the option to choose a longer loan term.
Tacoma-based Bad Credit Loans can prequalify your loan if you are at least 18 years old and can prove U.S. citizenship or permanent residency. You must also have a dependable monthly income, an active checking account, and a valid email address and phone number. The company was founded in 1998 and works with a network of state-licensed lenders and tribal loan providers to quickly get you the money you need.
Although it operates out of Utah, PersonalLoans can quickly arrange personal loans in all 50 states. You can prequalify for a loan if you are a U.S. citizen or permanent resident and have graced this planet for at least 18 years.
You must also show a verifiable income of $500 or more per month. Some of the network's direct lenders may require a credit of at least 600, but many others consider income more important than credit score.
CashAdvance, also headquartered in Utah, has worked with a network of direct lenders since 1997 to arrange payday loans for consumers with bad credit. These are very short-term, small loan arrangements to be repaid on your next payday. To prequalify, you'll need an after-tax income of at least $1,000 per month as well as a bank account, email address, and phone number.
What Is a Payday Loan Direct Lender Network?
The seven companies reviewed here all work with networks of direct lenders. These networks are composed of various lenders, some of which operate in the payday loan market, some of which don't.
Payday loans are high-interest, short-term loans that are tied to your work pay schedule.
The job of these network companies is to prequalify you for a loan and then either match you to a direct lender or let multiple lenders make you loan offers. There is no charge for this service, and you are under no obligation to apply for or accept a loan should one be offered.
How Do I Get a Payday Loan Online?
The advantage of the payday loan direct lender networks is that they can get you a loan quickly from the comfort of your home without having to make a trip to a payday loan storefront. The process for obtaining a payday loan is simple enough:
Select an online loan matching service, such as one of those reviewed in this article (just click on the START HERE link).
Complete and submit a short loan request form to see if you prequalify.
If you do prequalify, you'll be transferred to the website of the recommended lender (in some cases, you may have to choose from two or more lenders).
Fill out and submit the lender's loan application.
If approved, review the lender's offer and read the accompanying loan agreement.
E-sign and submit the agreement.
Collect your loan proceeds, which will be sent via direct deposit to your bank account as soon as the next business day.
The lender's loan application will require information about your income, paycheck schedule, and Social Security number, among other things. In some cases, you may have to submit additional documents to satisfy the lender's requirements.
Are There Any Legit Online Payday Loans?
The seven loan networks, and indeed any company reviewed by BadCredit.org, are legitimate and trusted. But on the whole, the payday loan industry offers products that should be used with great caution due to their high costs, as well as predatory lenders and outright fraudsters.
One of the biggest problems with payday loans is becoming dependent on them to the extent that you keep rolling over a loan from one paycheck to the next. Each rollover exponentially increases your fees and interest, with the very real possibility that you'll fall into a debt spiral and eventual bankruptcy.
Here is a summary of the potential problems surrounding payday loans:
As the following chart illustrates, several kinds of accounts besides payday loans don't build credit:

When used with restraint and as a last resort, payday loans provide a short-term cash source to help you make it through until your next paycheck. To be safe, never be a borrower of more money than you can repay in full on your next payday and look for other ways to keep your income and expenses in balance.
How Much Would a $500 Payday Loan Cost?
The cost of a payday loan depends on its finance charges. Typically, these charges range between $15 and $20 for each $100 borrowed. This works out to APRs between 391% and 521%, although much higher rates are possible.
Let's look at an example in which you take a $500 payday loan for two weeks with an APR of 400%. Plugging the figures into a payday loan calculator reveals the cost of the loan to be $76.71, meaning you'll have to repay $576.71 on a $500 two-week loan.
However, suppose the payday lender charges much higher fees, working out to, say, a 1,000% APR. The repayment amount due in two weeks jumps to $691.78. It doesn't require much imagination to see how dangerous these high interest rates can be.
Now consider a payday loan alternative. Imagine paying 36% on a one-year, $500 personal loan. A personal loan calculator reveals that your monthly payments will be $50.23 and the total interest you'll pay is $102.77. You'll pay even less interest on a shorter-term loan, although each installment will require a larger payment.
What Is the Maximum Payday Loan Amount?
States generally set the rules for various types of loans, including a business loan, a student loan, a title loan, and a payday loan.
In fact, state laws govern how much a borrower can take through a payday loan. Four states impose no caps on payday loans: Maine, Utah, Wisconsin, and Wyoming. Another 32 states have caps ranging from $300 (California, Montana) to $1,000 (Delaware, Idaho, Illinois), and some states (Connecticut, Georgia, Maryland, Massachusetts, New York, New Jersey, Pennsylvania, Vermont, West Virginia) do not permit payday loans, directly or indirectly.

Some states impose limits on how many payday loans you can take per year or the maximum interest you can be charged. Some require a minimum loan term in excess of two weeks. Consult your secretary of state's office to learn about your state's payday loan regulations.
Why Are Payday Loan Interest Rates So High?
For some cynics, payday loans exist at the intersection of greed and desperation. Indeed, it's true that many direct payday lender companies have lobbied federal and state officials to permit unhindered operation, while many online payday loan borrowers have few other options for quick cash.
One justification for high online payday loan interest rates is the 46% default rate among consumers who took multiple payday loans within a two-year period or renewed a single loan. Half of the defaults occur within the first two payday borrowings. The data is based on statistics from North Dakota that researchers consider representative of the overall nation.
The following map gives some idea of the range of APRs on payday loans across the country:
The topic of payday loan rates is controversial, with industry advocates and creditors each mounting furious arguments in favor or against payday loans. As of now, any national ban on payday lending or the imposition of federal usury laws on these loans is unlikely.
Are Payday Loans Worth It?
Payday loans are a bad alternative, but sometimes they are your only alternative.
They are bad because they charge humongous interest rates that can increase financial hardship for cash-strapped consumers. Moreover, payday loans don't help you build your credit history.
Before you decide that your only option for quick cash is a payday loan, consider these alternatives:
Installment loans: The chart summarizes the differences between installment loans vs. short-term payday loans. Note that installment loans can have terms as short as three months while charging much smaller APRs. Most of the reviewed lending networks can arrange installment loans, although a bad credit rating is an obstacle for this type of loan.
Credit card cash advances: Many credit cards are marketed to consumers with bad credit. These credit cards have a maximum APR of 36%, the same as that for personal loans. Several of these cards permit cash advances, albeit in modest amounts. Besides costing far less than payday loans, you can get a credit card cash advance without a new bad credit loan application.
Mobile cash advance app: There is a cash advance app industry offering loans tied to your paycheck schedule that don't charge triple-digit APRs. Some leading payday advance app offerings include Earnin, Dave, and MoneyLion. The bad credit loan amounts available from a payday advance app range from $75 to $500 per paycheck.
Payday Alternative Loans (PALs): Credit unions, which are owned by their customers, are alternative lenders to payday loan providers and can roll their profits back into helping members who need emergency loans known as PALs. Federal credit unions offer PALs in amounts ranging between $200 and $1,000, with terms of one to six months and APRs from 3% to 35.99%. The National Credit Union Administration offers a Credit Union Locator tool to find your nearest credit union, which you must first join before you can apply for the loan. Many credit unions make it easy to join, but some have stringent requirements.
Earn extra money: Rather than borrowing cash, you may want to try earning extra income via a side gig or by selling some personal items. One of the pandemic's silver linings was that many folks became comfortable working from home, which may be your entrée into new job/career possibilities. Other potential sources of income include Uber or Lyft driving, participating in market research, picking up same-day gigs (e.g., Wonolo, TaskRabbit), and renting out personal items (Rentah, Loanables, Zilock), or your spare room (Airbnb).
Borrow from family and friends: This may be a cheap and easy solution. However, if you fail to repay as promised, you may permanently alienate someone close to you.
Each of these alternatives operates on its own time frame, and some may not provide cash fast enough when you face an acute shortage. Perhaps that's why payday loans continue to thrive.
The Best Payday Loan Direct Lender Networks Can Help You Get By
It's understandable that after reading this article about the best payday loan direct lender networks, you may have conflicting feelings. On the one hand, we've identified reputable lender candidates for payday loans that don't judge you on your credit history. These networks of loan lenders can help you get a payday loan that speeds a cash infusion into your bank account in as soon as one business day.
On the other hand, we've made our reservations about payday loans quite clear. Our editorial policies at BadCredit.org require honest content uninfluenced by partners and advertisers. That's the way we roll, and our hope is that our readers get the maximum value from everything we publish.
Advertiser Disclosure
BadCredit.org is a free online resource that offers valuable content and comparison services to users. To keep this resource 100% free for users, we receive advertising compensation from the financial products listed on this page. Along with key review factors, this compensation may impact how and where products appear on the page (including, for example, the order in which they appear). BadCredit.org does not include listings for all financial products.
Our Editorial Review Policy
Our site is committed to publishing independent, accurate content guided by strict editorial guidelines. Before articles and reviews are published on our site, they undergo a thorough review process performed by a team of independent editors and subject-matter experts to ensure the content's accuracy, timeliness, and impartiality. Our editorial team is separate and independent of our site's advertisers, and the opinions they express on our site are their own. To read more about our team members and their editorial backgrounds, please visit our site's About page.