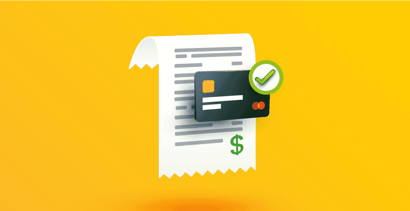 There's no denying that the credit cards reviewed below are easy to get. Does that mean that the issuers will approve 100% of the applications they receive? No way. But they all strive to approve consumers with no credit, limited credit, or bad credit. 
If that describes you, rest assured these cards offer the best chances for quick approval. 
This article reviews the most accepting unsecured and secured credit cards and discusses ways to improve your approval odds. In other words, we give you the information you need to receive a "Yes!" when you apply for a new credit card.
Secured Cards With No Credit Requirements
Secured cards are the best option when you have bad credit. They welcome subprime consumers with open arms, and many won't subject you to a credit check.
The OpenSky® Secured Visa® Credit Card knows that sometimes, life happens to your credit. That's why its issuer designed the card to help you rebuild credit with on-time payments. This secured card requires no credit check and approves 87.9% of applications (individual results may vary). In other words, there's zero risk to apply. It is the best credit card to try when your credit is below par.
The Applied Bank® Secured Visa® Gold Preferred® Credit Card never checks your credit nor does it require a minimum credit score. Its slogan is "When other banks say no, we say yes!". Nonetheless, approval is subject to verification of residence, identity, and your ability to pay. Should you get the card, remember that its low interest rate applies as soon as you make a purchase – it doesn't provide the customary grace period.
The First Progress Platinum Select Mastercard® Secured Credit Card is one of three cards from this issuer promising not to require a minimum credit history or score. Your previous credit issues shouldn't prevent you from getting any of the credit cards in this trio. Of the three, the Platinum Select card offers the middle APR and annual fee.
The First Progress Platinum Prestige Mastercard® Secured Credit Card has the lowest interest rate and highest annual fee of the First Progress trio. As with its siblings, it doesn't care about your past credit problems (except for pending bankruptcies awaiting discharge). Because the card reports to all three major credit bureaus, timely payments should cause your credit score to rise.
The First Progress Platinum Elite Mastercard® Secured Credit Card is the trio's low annual fee, high-APR member. A bad credit history won't prevent you from getting this card, although the issuer must verify your identity, residence, and income. The opportunity to rebuild credit at all three major credit bureaus through timely payments is well worth the fully refundable deposit.
Unsecured Cards With Minimal Credit Requirements
You can prequalify for some of these unsecured credit cards without impacting your credit score. But all the cards welcome applicants with less-than-perfect credit scores.
The Aspire® Cash Back Reward Card wants your business, even if you have fair or poor credit. But you must provide adequate proof of your ability to pay your credit card bill. You can prequalify for a credit limit of up to $1,000 without affecting your credit score. 
The Revvi Card welcomes applicants lacking a perfect credit history. It takes only a minute to apply for this cash rewards credit card and receive a decision. Your application authorizes the issuer, MRV Banks, to obtain information, including verification through third parties, about you from a credit reporting agency and verify your credit history, references, and other information you provide. You can start redeeming your cash back rewards six months after account opening.
The Fortiva® Mastercard® Credit Card allows you to prequalify for a credit limit of up to $1,000 based on your creditworthiness and income. Prequalification will not impact your credit score. Final approval hinges on adequate proof of income and the ability to repay through access to your bank account information. You must be at least 18 years of age (19 in Alabama) and reside in the United States.
The FIT™ Platinum Mastercard® usually provides an instant approval decision once you apply. The issuer welcomes applicants with all credit types, including consumers with very poor credit. Your application must include your Social Security number and estimated gross monthly income. 
What Is a No-Denial Credit Card?
The issuer of a no-denial credit card is unlikely to reject your application solely because of your credit score. While card issuers don't guarantee approval, the chances are good for eligible applicants despite their poor credit.
Many no-denial credit cards either don't check credit or don't disqualify applicants based on information from a credit check. The ones that don't check credit prominently announce this on their websites. 
While we laud issuers for making credit cards available to subprime consumers, we caution you to check the costs of these cards, especially the unsecured ones. They can have APRs above 30%, annual fees of $75 and up, maintenance fees of up to $10 a month, and one-time signup fees that may exceed $100.
Secured cards are usually less expensive than their unsecured siblings. Look for APRs below 30%, minimal annual fees, and no signup or maintenance fees. Although they require a security deposit, they will refund the money when you close the account, or the issuer graduates you to an unsecured card.
Which Credit Cards Are Easy to Get With Bad Credit?
Secured, student, and store credit cards are the easiest to get with bad credit. They are also good choices for your first credit card.
Secured Credit Cards
The issuers of secured credit cards are usually willing to overlook past credit problems or the lack of a credit history. These cards require a security deposit, typically from $200 to $300 to start. 
Under normal circumstances, issuers won't touch your deposit. But they will withdraw money from it and reduce your credit limit if you miss a payment. 
You must replenish the deposit to restore your credit line. Card issuers are likely to close your account if you repeatedly fail to pay your bill on time.
It is precisely this ability to tap security deposits that allows secured credit card issuers to approve subprime applicants. The collateral protects the issuers from financial loss when cardholders default on their balances.
That said, most secured-card issuers are eager to move customers up to unsecured accounts. Their typical procedure is to refund the security deposit of a customer who has paid on time for a set period as short as six months. 
Alternatively, the issuer may increase the credit limit on a secured card without an additional deposit. At least one secured-card issuer may send customers a second, unsecured card after six months of timely payments after account opening.
Secured cards are excellent vehicles for establishing or rebuilding credit. Invariably, they report your activity to all three credit bureaus, which is the most effective way to build credit when you pay on time.
Student Credit Cards
Student credit cards represent the best deal in the industry. They don't require a security deposit or a credit history. They usually have lower costs and better perks than subprime unsecured cards.
You are eligible for a student credit card if you attend an undergraduate college or trade school on at least a half-time basis. Look for a student cash back card with student-oriented reward categories, such as gas, streaming subscriptions, or restaurant purchases.

You must relinquish your student credit card once you graduate or otherwise stop attending school. In return for their willingness to provide you with a high-quality student card, the issuers hope you will remain loyal to their credit card brand after graduation. They may automatically send you a replacement card, but you can evaluate all your options.
Store Cards
The store-issued cards that are easy to get approved for are closed-loop credit cards, meaning you can only use them at the issuing store and its affiliates. They usually have modest credit limits and high APRs. 
They are easy to get because of their limited scope. You can use a store card for in-person or online shopping. Some stores also offer open-loop cards with a Visa or Mastercard logo that can be used everywhere, but these generally require good credit for approval.
Sales clerks may ask customers if they'd like to apply for a credit card at checkout. The pitch usually includes same-day discounts, cash rewards, early access to upcoming sales, and special financing options. 
You can use store cards to build credit if you pay the minimum amount due each month. Beware of deferred interest financing, in which the card provides a 0% APR for a set period.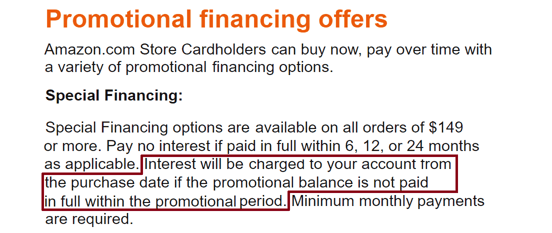 You will retroactively owe the full interest charge if you don't repay your balance by the deadline. 
Prepaid Debit Cards
Prepaid debit cards are also easy to get, but they aren't credit cards. These cards — like debit cards — allow you to spend money you've already deposited. The card issuers don't check your credit and don't extend credit, although some may offer a courtesy overdraft feature of $10 or $20.
Prepaid debit cards are an excellent option for unbanked consumers. The cards let you make in-store, online, and in-app purchases, withdraw cash from ATMs, pay bills, and transfer money to others. 

You can choose between a fixed monthly charge or pay per use. Additional fees apply for various activities.
How Do I Avoid Credit Card Denial?
Strategies for avoiding credit card denial include prequalifying for a card, applying for a secured card, using a cosigner, becoming an authorized user, fixing your credit reports, and adopting creditworthy behavior. Employ one or more of these tactics when unsure whether a credit card issuer will approve your application.
Prequalify For a Card
Many credit cards allow you to prequalify before formally applying. From your viewpoint, the two processes require you to provide the same information. But during prequalification, the issuer will not make a hard credit inquiry, and there'll be no impact on your credit. 
While prequalifying for a credit card does not guarantee final approval, it helps you avoid damage to your credit if your prequalification fails. You can then address the reason(s) you were denied the card to help your next attempt.
Apply For a Secured Card
Getting a secured card is much easier than getting an unsecured card when you have no credit, limited credit, or bad credit. As discussed earlier, secured cards require security deposits that shield issuers from cardmember defaults. 
As long as you are 18 and reside in the United States, you will most likely receive approval when applying for a secured card.

You must deposit the required collateral before the issuer sends you a secured card. In almost all cases, your credit limit will equal the deposit amount. Pay your bills on time, and you'll likely receive an offer to upgrade to an unsecured credit card within a year.
Get a Cosigner
A limited number of credit card issuers may permit you to use a cosigner on your application. The cosigner should have good credit and trust you to pay your bills on time. Cosigners only step in when you miss a payment, and the card issuer will immediately request the money from the cosigner.
A cosigner helps you obtain a credit card with a lower APR and higher credit limit. Remember that you risk alienating the cosigner if you fail to meet your card payment obligations.
Become an Authorized User
You can piggyback on someone else's credit card by becoming an authorized user. This allows you to get your own copy of the card in your name and use it for spending and paying bills. You don't have to submit to a credit or income check to become an authorized user.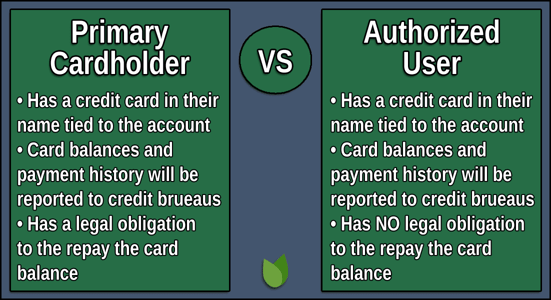 The cardowner must contact the card company to add you as an authorized user and may impose spending limits on your card if the card allows it. You aren't legally responsible for paying any portion of the credit card bill, but remember that failure to honor your agreement with the cardowner will almost certainly negatively affect your relationship.
Fix Credit Report Errors
Errors in your credit reports may unnecessarily lower your personal credit scores and undermine your quest for a credit card. You can improve your credit scores by forcing the credit bureaus to remove inaccurate, unverifiable, unfair, or obsolete data from your reports.
You can dispute credit report items on your own or with the assistance of a credit repair company. The former is free, but the latter saves you effort and may be more efficient. Either way, you can increase your odds of getting a credit card by ensuring your credit reports are free of derogatory mistakes.
Adopt Creditworthy Habits
You can increase your credit score and credit card approval odds by demonstrating a responsible attitude toward credit. This means:
Paying your bills on time
Keeping your debt levels low relative to your income (i.e., your debt-to-income ratio) and your available credit (your credit utilization ratio)
Refraining from applying for multiple credit cards within a short period
Keeping old credit card accounts open to protect your average credit account age
Of these, timely bill payment is the most important. Most people can afford the monthly minimum credit card payments, usually only 5% of your unpaid balance. If you have a problem remembering to pay your card bills on time, consider setting up autopayments with the card issuers to ensure you never miss a due date.
What If the Credit Card Company Denies My Application?
The Fair Credit Reporting Act requires credit card issuers to send out Adverse Action Notices (AANs) when they reject card applications. You can use an AAN to help you fix deficiencies in your credit profile before reapplying or finding another card.
An AAN contains helpful information, including:
The reasons for your rejection
The source of information (typically, a major credit bureau) the creditor relied on to make its decision. The information includes your credit reports and scores.
Instructions on requesting a free copy of your credit reports
Information on how to dispute items on your credit report you feel to be mistaken, unverifiable, or obsolete
An AAN tells you what you must do to improve your chances of getting a credit card. 
It would help to let a little time pass (for example, six months) before reapplying for the same or another credit card. Doing so gives your remedial actions time to work and protects your credit score from too many credit applications within a short period, which can damage your score.
Never Be Denied Again
No one likes to receive a rejection notice from a credit card company. Avoid it by applying for a no-denial credit card and following our odds-improving suggestions. With some preparation and effort, you too can join the ranks of Americans with one or more credit cards in their wallets.
Advertiser Disclosure
BadCredit.org is a free online resource that offers valuable content and comparison services to users. To keep this resource 100% free for users, we receive advertising compensation from the financial products listed on this page. Along with key review factors, this compensation may impact how and where products appear on the page (including, for example, the order in which they appear). BadCredit.org does not include listings for all financial products.
Our Editorial Review Policy
Our site is committed to publishing independent, accurate content guided by strict editorial guidelines. Before articles and reviews are published on our site, they undergo a thorough review process performed by a team of independent editors and subject-matter experts to ensure the content's accuracy, timeliness, and impartiality. Our editorial team is separate and independent of our site's advertisers, and the opinions they express on our site are their own. To read more about our team members and their editorial backgrounds, please visit our site's About page.