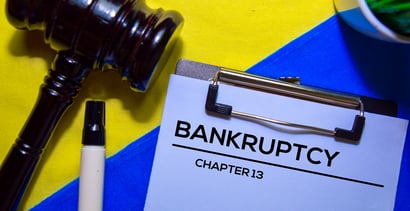 Chapter 13 bankruptcy is not the end of the world. Unlike Chapter 7, it is more about debt reorganization and less about debt forgiveness. Nonetheless, Chapter 13 bankruptcy sends your credit score plummeting, and it can take a decade or longer to fully recover from the blow.
One way to rebuild your credit is through the responsible use of future credit accounts. That begs the question: Which are the best credit cards after Chapter 13 bankruptcy?
In response, we review seven of the best credit cards that you can obtain despite a rocky financial history.
Best Unsecured Cards After Chapter 13 Bankruptcy
Only a handful of unsecured credit cards welcome applicants who have endured a Chapter 13 bankruptcy. These include one retail card and three general-purpose cards.
Although they offer few perks and tight credit limits, these cards don't require collateral and provide you with the opportunity to rebuild your credit by making timely payments.
If you want a genuine Visa card despite your less-than-perfect credit history, the Total Visa® Unsecured Credit Card is a solid choice. You need a checking account to receive this card, which charges a one-time application fee as well as an annual fee and a monthly processing charge that is waived for the first year.
You get to choose from six different card designs and can obtain a second card for an additional annual fee. The Bank of Missouri issues the Total Visa Card.
Chapter 13 bankruptcy won't necessarily disqualify you for the First Access Visa® Card, but you must be at least 18 years old and reside in the United States. This genuine Visa card is also issued by the Bank of Missouri.
If approved, you will pay both a set-up charge and an annual fee. However, fees for cash advances and monthly servicing don't kick in until the second year after you open the account.
Best Secured Cards After Chapter 13 Bankruptcy
Secured credit cards are easier to obtain despite your past bankruptcies because you deposit an amount equal to your credit limit into a personal savings account. The deposit serves as collateral should you fail to make a payment on time, or your payment is below the minimum.
Secured cards generally have more favorable APRs because the deposited collateral reduces the issuer's risk of not getting paid.
The OpenSky® Secured Visa® Credit Card requires no minimum credit score or credit history for approval. It charges a variable-rate APR for purchases, an annual fee, and fees for foreign transactions, cash advances, and late or returned payments.
You must be a U.S. resident and at least 18 years old and able to submit a refundable security deposit of $200 to qualify.
The Merrick Bank Secured Credit Card may boost your account status to "partially secured" after a period of nine months. That means you may qualify for a credit limit increase without the need to deposit any additional funds.
What's nice about secured cards is that they have significantly lower interest rates than unsecured cards. If you carry a balance from month to month, this is an especially nice feature. The interest rate for this card is more than 10 percentage points lower than the average unsecured card for bad credit.
The First Progress Platinum Prestige Mastercard® Secured Credit Card is another secured card from Synovus Bank. This card offers a low variable APR but charges an annual fee.
Your credit limit matches your refundable deposit. You submit the deposit with your application. All First Progress secured cards report your payments monthly to the three major credit bureaus, giving you the opportunity to improve your credit through on-time payments.
How Soon After Bankruptcy Can I Apply for Credit?
While you are not legally restricted from applying for credit after bankruptcy, the question is whether you should jump in right away or wait for a while. Part of the answer depends on the bankruptcy chapter you invoked.
Chapter 13 bankruptcy is a reorganization plan that gives you three to five years to repay some or all of your debts. You must make monthly repayments to a trustee that distributes the money to your creditors with approved claims.
Chapter 13 allows you to protect some of your property from creditors and stretch out your payment of attorney's fees. After the repayment period ends, the remainder of the debts included in the reorganization plan is discharged (i.e., forgiven). During the repayment period, you are reducing your debt-to-income ratio and credit utilization ratio (CUR), which can start to heal your credit score.
The most prudent course of action is to avoid new credit until you close out the Chapter 13 repayment period. If you like the convenience of shopping with a credit card, we suggest instead using a prepaid or debit card.
If you try to take on new credit during the repayment period, you will be sending a negative signal to creditors indicating you are not taking your responsibilities under Chapter 13 seriously. That will only make it harder to rebuild your credit. If you want to rebuild your credit score, the most efficient strategy is likely to wait until your Chapter 13 bankruptcy debt is discharged.
Chapter 7 is a different kettle of fish. It provides an immediate discharge of debt and reduces your CUR to zero. The discharge will remain on your credit report for 10 years. Therefore, you really have no reason to wait to apply for new credit beyond the time it takes your credit reports to be updated, which can require up to three months.
We suggest you check your three credit reports after 90 days have elapsed to verify your debts have been wiped out. You can get free copies of your credit reports from AnnualCreditReport.com.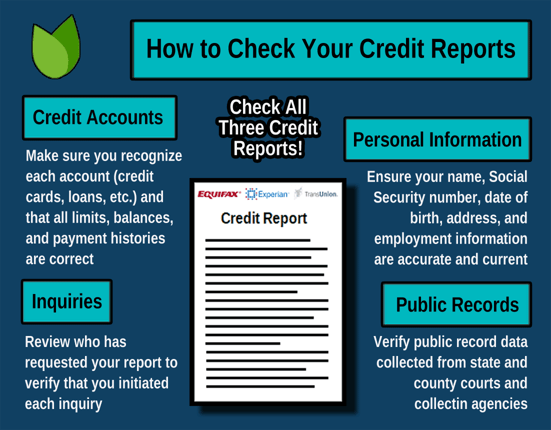 However you file for bankruptcy, it's smart to postpone new credit until you are confident you can pay your bills on time and in full.
How Long Does It Take to Rebuild Credit After Chapter 13?
A Chapter 13 bankruptcy remains on your credit report for seven years from the date of filing. However, the negative impact on your credit score begins to slowly evaporate over time. This is built into the FICO credit score model, which focuses on the newest information in your reports.
While there aren't any hard and fast rules regarding the time it takes to start seeing an improvement in your credit after Chapter 13 bankruptcy, a reasonable period is six to 12 months after entering into your repayment period. Chapter 13 does not immediately wipe out your debt, which means you'll have a non-zero CUR during the repayment period.
Your CUR declines as you send payments to the Chapter 13 trustee, a positive signal for your credit score. After the repayment period ends, your CUR from your bankruptcy debts will be zero.
If you want to rebuild your credit as quickly as possible, you should keep your CUR under 20%. Of course, you must also be vigilant in paying your bills on time and in full.


You should regularly check your credit reports to verify your Chapter 13 repayments are being fully applied to your bankruptcy debts. Also, you should ensure that non-bankruptcy accounts aren't mistakenly marked with a bankruptcy status.
It also makes sense to get a secured credit card as soon as possible after entering into your repayment plan. This will begin to rebuild your credit right away as long as you make your payments on time.
As you see your credit score rebounding, you may consider trading in your secured card for an unsecured one.
Will My Credit Score Increase After Bankruptcy Discharge?
There's a good possibility you'll see your credit score go up after a bankruptcy discharge since discharge occurs when you've finished repaying what you agreed to pay in Chapter 13 bankruptcy.
As we explained above, this wipes out your CUR, assuming you have no other debts. This can boost your credit score, but it is only one of the five components that impact your FICO score.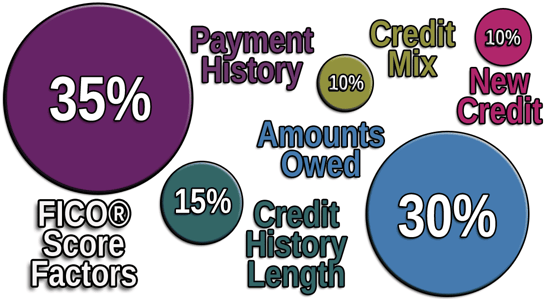 Let's see how bankruptcy discharge affects each component:
Payment history (35% of total score): The accounts discharged by your bankruptcy remain on your three credit reports for seven years. That's a long time to endure a black eye. However, as mentioned earlier, the impact diminishes after a couple of years. That means the payment history component of your credit score should start helping you (or really, hurting you less) two or three years after the date of filing, assuming you don't do anything during the period that further damages your credit.
Amounts owed (30%): The discharge means the remaining debt on your accounts is paid. That immediately drops your CUR and therefore is a big positive for your credit score.
Length of credit history (15%): As mentioned, the discharged accounts remain on your credit report for seven years. Normally, older accounts boost your score, but discharged accounts are a negative, not a positive. Until the discharged accounts are purged from the report, you should assume that they have a net negative impact on your score.
Credit mix (10%): Your non-discharged credit mix will probably narrow after bankruptcy since you will find it difficult to get new credit for a while. Therefore, credit mix probably doesn't help your credit score after a bankruptcy discharge.
New credit (10%): We suggest you refrain from new credit during the Chapter 13 three-to-five-year payback period. Since new credit can hurt your score, you avoid this problem by waiting to apply for new credit. Once discharge occurs, it still makes sense to apply for new credit slowly, because filing many credit applications within a short period can significantly hurt your score.
Responsible credit management on your part will help you rebuild your credit as quickly as possible following bankruptcy discharge.
Bankruptcy May Be Only a Temporary Setback
Our review of the best credit cards after Chapter 13 bankruptcy identifies seven cards that will help you improve your credit score by reporting your payments to the three major credit bureaus. But your credit will only improve if you pay your bills in full and on time.
By doing so, your credit can improve when your bankruptcy debt is discharged. The bottom line is that Chapter 13 bankruptcy may be only a temporary setback from which you can recover if you adopt a responsible financial attitude.
Advertiser Disclosure
BadCredit.org is a free online resource that offers valuable content and comparison services to users. To keep this resource 100% free for users, we receive advertising compensation from the financial products listed on this page. Along with key review factors, this compensation may impact how and where products appear on the page (including, for example, the order in which they appear). BadCredit.org does not include listings for all financial products.
Our Editorial Review Policy
Our site is committed to publishing independent, accurate content guided by strict editorial guidelines. Before articles and reviews are published on our site, they undergo a thorough review process performed by a team of independent editors and subject-matter experts to ensure the content's accuracy, timeliness, and impartiality. Our editorial team is separate and independent of our site's advertisers, and the opinions they express on our site are their own. To read more about our team members and their editorial backgrounds, please visit our site's About page.