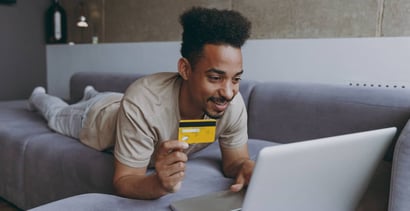 Life doesn't stop when the banks close. You may need swift access to a loan when a weekend emergency occurs, whether your credit is shiny or tarnished. 
We've compiled a list of ways to borrow money on Saturday or Sunday. These suggestions can help you resolve a sudden cash shortage that can't wait for the workweek to start. We also cover the most convenient online loans to put money in your bank account on the next business day. 
Because you never know when a cash crunch will occur, we include a checklist to help you prepare for weekend emergencies. We sincerely hope you never have to use it!
Options For Borrowing Cash On the Weekend
The time it takes these weekend loan sources to provide fast cash ranges from 30 seconds to a few hours. Moreover, they are available even if you have poor credit. 
1. Pawn Loans
A quick internet search reveals that most pawnshops are open on Saturday and Sunday. They can provide you with a fast cash loan you secure with your property, such as electronics, cameras, jewelry, firearms, or collectibles.
It takes only a few minutes to get one of these secure loans: Walk into a pawnshop, fill out the paperwork, and collect your cash and a pawn ticket. The ticket includes the loan expiration date — the pawnbroker will attempt to sell your property if you don't redeem your pawn ticket before it expires.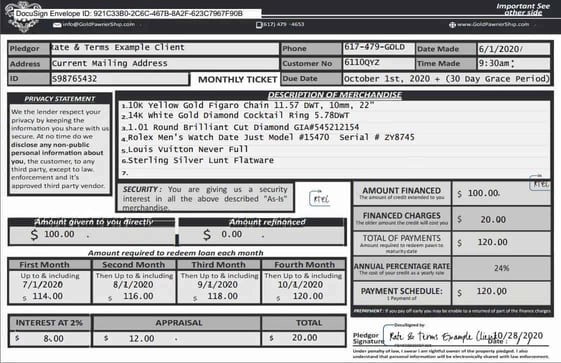 Pawnbrokers don't check your credit when you apply for a pawn loan, so it doesn't matter if yours is bad. The price of easy borrowing is that these secured loans charge an APR that can top 240%. 
On average, a pawnshop will lend you between 25% and 60% of your property's value. Despite their high costs, a pawn loan provides easy cash when you need money over the weekend.
2. Storefront Payday Loans
You can obtain these short-term loans from neighborhood payday lenders. These storefronts provide cash advances to individuals who need money to cover emergency expenses or to make ends meet until their next payday. 
You may need to write a post-dated check for the loan amount plus fees to obtain a storefront payday loan. The lender will hold your check until your next payday, at which time you can let the lender deposit your check or come into the store with the cash you owe. 
Alternatively, you can give the payday lender permission to access your bank account and withdraw your payment on the due date. If your account has insufficient funds, the lender will roll over the loan, add fees, and reschedule your due date to your next payday. 
Storefront payday loans charge very high interest rates, typically 200% to 700%. They're for people who have no better loan options.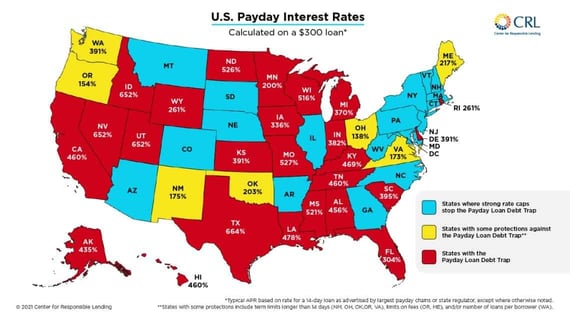 Repaying payday loans on time is essential. Multiple rollovers can lead to a cycle of debt in which the amount you owe mushrooms exponentially. The result may be a debt spiral that ends in bankruptcy.
Online payday loans, while no less expensive than storefront loans, are more convenient and safe because they don't require travel. Online loan networks can arrange no-credit-check payday loans that deposit money to your checking account on the next business day.
3. Credit Card Cash Advances
A credit card cash advance is an instant unsecured loan from your credit card account. You can get one without prior loan approval or paperwork. Credit card cash advances aren't cheap, but they are easy to obtain — if you own a credit card that supports advances.
You can get a credit card cash advance at an ATM. You'll avoid extra fees if the machine belongs to the card issuer's network. You can also obtain an advance from a human teller at a bank branch or through an online money transfer from your credit card to your bank account.


The nice thing about a credit card cash advance is how easy it is to get one. You earn the right to take cash advances when you obtain a credit card that supports them, subject to the limitations the issuer imposes. For example, some cards make you wait 90 days before you can take your first advance.
Consider the following factors when you want a credit card cash advance: 
Amount: Your maximum advance depends on your cash advance credit line, which may be less than your overall credit limit. For example, Chase Bank generally restricts cash advances to 10% of a card's overall credit limit.

Credit quality: Your credit history influences which credit cards you can get and the credit limits your credit cards will provide. Consumers with subprime credit must improve their credit scores if they want larger cash advances. You can boost your low credit score if you pay your bills on time and keep your debt levels in check.

Interest: The APR on cash advances is often higher than that on purchases. You accrue interest starting on the transaction date. Cash advances don't enjoy the customary interest-free grace period of 21 or more days that almost all credit cards offer on eligible purchases.

Fees: Even some of the best credit cards charge a 3% to 5% fee on cash advance transactions. A 5% fee equals a $50 charge on a $1,000 cash advance. 
An ATM operator may charge additional fees if you obtain your cash advance from a machine outside the card issuer's network. 
4. Auto Title Loans
As with loans from pawnshops and storefront payday lenders, auto title loans are usually available on Saturdays and Sundays. You can get a car title loan if you own a vehicle that doesn't have an outstanding loan.

Title loan lenders generally don't check a borrower's credit since the car's title collateralizes the loan. These loans typically charge an average monthly finance fee of 25%, which translates to a 300% APR.
Title loans are risky — the CFPB reports that 20% of title loan borrowers lose their vehicles through defaults on these secured loans.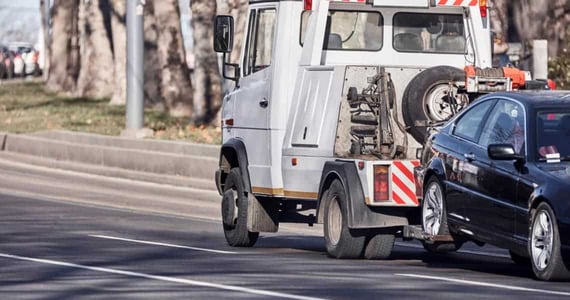 Most title loans let you borrow 25% to 50% of your car's resale value. Loans usually range from $100 to $5,500, although some title lenders will let you borrow $10,000 or more. The amount you can borrow hinges on the vehicle's current value, the amount you need, and what you can afford to repay.
When you take out a title loan, the lender places a lien on your vehicle. With a lien in hand, the lender can repo your car without court intervention should you default on the loan. You have much to lose if you miss one or two title loan payments.
5. Cash Advance Apps
Cash advance apps are available from your mobile device. They allow you to access small advances of your upcoming paycheck that you repay on your next payday, kind of like a payday loan, but much cheaper. 
Many of these apps come from fintech companies and other non-traditional lenders. The apps offer a quick and convenient way for workers to access some of their earnings before payday. 
To use a cash advance app, link it to your bank account and provide information about your job and earnings. You must also live in a state that permits these apps, be 18 or older, and in some cases, meet the app's credit requirements.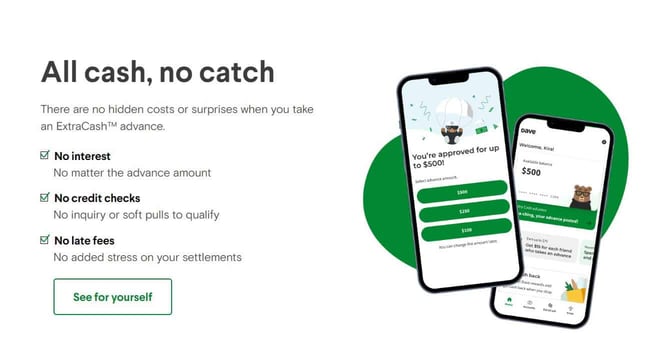 The app determines your eligibility for a loan and the amount you can borrow (typically $100 to $500). 
Once the app approves your advance, it wires the money to your bank account within a few hours. You can then use your debit card to collect cash, seven days a week, at an ATM or through cash back at a grocery store.
Some apps charge nothing for their services but allow you to leave a "tip" in any amount. Others charge a flat fee for advances with a fixed repayment period. You can choose a cash advance app with additional features, including budgeting and educational tools. 
6. Overdrafts
You can borrow money from your bank account if you've added overdraft protection. This feature lends you money to cover situations when your bank account balance goes negative.
For example, you may be able to take an overdraft loan with your debit card at an ATM. Alternatively, a retail store may accept a check from you that includes a cash back amount that taps overdraft funds. 
Your bank expects you to repay the overdraft as soon as possible and may impose a fee each time you use the service. 
7. Loans From Friends and Family
You may be able to borrow money from a friend or family member. Loved ones can be fast loan sources if you need weekend cash and cannot get a loan from a traditional lender. But you must handle these loans with care to avoid damaging personal relationships.
You should specify how you plan to repay a loan from a family member or friend. You and the lender will typically negotiate loan details, including the loan term, interest rate (if any), and other conditions.
Loans from family and friends have more flexible terms than loans from traditional lenders. The lender can adjust the loan term and interest rate to fit your needs. But approach these loans cautiously and treat them as seriously as you would emergency loans from traditional lenders.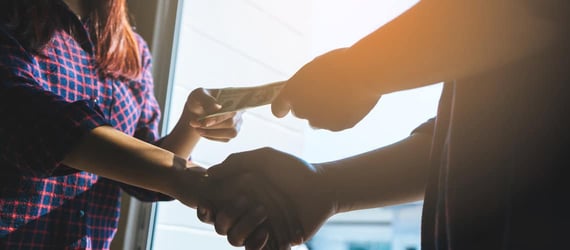 One potential downside of emergency loans from family and friends is that they can put personal relationships at risk. Bruised feelings can occur if you cannot repay the loan or if there are disagreements about the loan terms. 
To avoid harming personal relationships, be truthful about your financial situation, don't borrow more than you can realistically afford to repay, and communicate any problems as soon as they crop up.
Next-Business-Day Loans For Bad Credit
The following online loan-finding networks can arrange personal and payday loans 24 hours a day, seven days a week. If you complete a loan on the weekend, the loan proceeds may appear in your bank account on Monday morning (or the next business day if Monday is a holiday).
+ See More Personal Loans for Bad Credit
Loan-finding services do not actually provide loans. Instead, they prequalify borrowers and help find potential lenders. These services do not charge any fees, and you are under no obligation to take a loan.
Submit a loan request form to an online network to begin the process. You'll provide basic information about yourself, including your name, address, income, employer, housing costs, bank or credit union account, phone number, and email address. 
The lender network will prequalify your request by verifying you are 18 or older, a US citizen or permanent resident, and with enough income to repay a loan. The lending services do not pull your credit reports, so there is no impact on your credit score at this stage.
If you prequalify, the service will match you to one or more direct lenders on its network. It will present you with a list of potential lenders and loan options, including interest rates, fees, and repayment terms. You can review the options and choose the loan that best fits your needs.
You can complete the application process by providing additional information to the direct lender, who will make a hard credit inquiry that should have a negligible impact on your credit score. You can read and e-sign a loan agreement if the lender approves your loan. Expect the loan proceeds to appear in your bank account the next business day.
Some networks offer additional services, including debt consolidation and credit counseling. 
What Is Bad Credit?
FICO and VantageScore are the primary credit scoring systems in the United States. Their scores range from 300 to 850. Bad credit is generally a score below 600: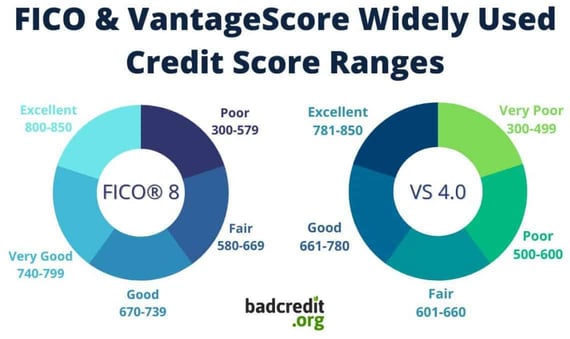 You won't have good credit if you make late payments on loans and credit cards or default on your debts. Accounts that have gone to collections also appear on credit reports, and they provide a clear sign that you do not have good credit.
What Are the Differences Between Personal and Payday Loans?
A payday loan is a high-cost, no-credit-check loan you repay on your next pay date. Personal loans generally cost much less than payday loans but usually require a credit check for approval. 
Payday loans typically charge interest rates of between 200% and 700% or higher. The loan amounts are small (usually under $1,000).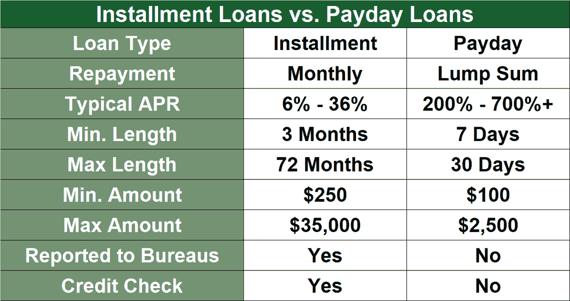 But many online payday loan borrowers can't repay on time and must extend their loans until the following payday. A payday lender adds the unpaid interest to the loan principal when it rolls over a borrower's loan. 
Several consecutive rollovers will cause loan amounts to mushroom. When this happens, borrowers may find themselves in a debt spiral that ends in bankruptcy.
While payday loans don't require a credit check, they also don't report your payments to the credit bureaus. This arrangement means you can't use payday loans to build credit over time.
Personal installment loan interest rates generally top out at 36%. You can borrow large amounts (typically as much as $35,000, depending on your credit) that you repay in monthly installments that may stretch over periods as long as seven years.
Installment loan lenders usually report your payments to at least one major credit bureau, which allows you to build credit by paying on time.
Why Is It Hard to Borrow Money on the Weekend?
Borrowing money on the weekend can be challenging for several reasons:
Limited banking hours: Traditional financial institutions typically operate during regular business hours, Monday through Friday. Automated banking services, such as ATMs and mobile apps still function, but more significant loan decisions often require human decision-making unavailable on the weekends.

Delayed processing: Money transfers must go through a clearing process. For example, the Automated Clearing House (ACH) plays a primary role in electronic funds transfers but sends money only on business days. So even if you could get a bank loan on the weekend, the funds won't move until the next business day.

Lack of underwriting support: Lenders must manage risk when they evaluate loan applications. Many banks use complex scoring systems to assess risk, which often requires a team of professionals who work traditional business hours. In addition to risk assessment, the underwriting process requires personnel to verify borrowers' personal and financial details. These processes may require lenders to contact other institutions that are closed on weekends.

Lack of customer support: Many lenders have customer support services that operate on weekdays only. Getting assistance when you apply for a loan over the weekend may be challenging. 
Consumers who need a fast cash loan over the week must turn to alternative lending sources, including pawnshops, storefront payday lenders, title loans, and credit card cash advances from ATMs.
How Can I Prepare For Weekend Cash Emergencies?
Here are some tips to help you prepare for weekend cash emergencies:
Keep cash on hand: Your first line of defense is to squirrel away cash where you can reach it anytime. A safe or hidden money box fills the bill nicely.

Have a bank account with a debit card: Armed with a debit card, you can go to an ATM anytime and withdraw funds from your bank account. If your account has overdraft protection, you can use your debit card to borrow money up to the specified protection limit.

Own credit cards: Know the cash advance limit and status of each of your credit cards. You can use your credit cards at ATMs to get cash advances around the clock.

Have prepaid debit cards: You don't need a bank account or credit score to get a prepaid debit card. You simply load cash onto the card and use the balance to make purchases, pay bills, transfer money, or withdraw cash from ATMs.

Have a supermarket check cashing card: Many supermarkets and grocery stores issue check cashing cards as a courtesy to customers. The cards allow customers to cash checks up to a specified limit.

Identify items to hock: Most pawnshops are open on Saturdays and Sundays. You can pawn personal items when you need fast weekend cash. Consider making a list of items (e.g., cameras, jewelry, firearms, collectibles, etc.) you can use and their approximate cash potential — pawnshops usually lend 20% to 60% of an item's value. Bear in mind that you'll typically pay monthly interest charges of 15% or more on pawnshop loans.

Establish an account at a payday loan storefront: You can establish an account at a local payday loan store that operates on the weekends. You'll need to provide proof of your identity and your job details. We only recommend this alternative as a last choice because of the grotesque interest rates that payday loans charge.

Locate the nearest blood bank: Blood banks, many open on weekends, typically offer $30 to $70 for a pint of the red stuff. They usually pay you with a gift card.
Emergencies can happen anytime, so it's prudent to have a plan in place should you need fast cash when the banks are closed.
How Can a Loan Help Me Build Credit?
Lenders and credit cards that perform credit checks usually report your payments to at least one major credit bureau (i.e., Equifax, Experian, or TransUnion). The bureaus keep files on consumers who use credit and quantify the data to issue credit scores. 
You can use this reporting scheme to build credit by paying your bills on time, as your payment history is the most important credit scoring factor.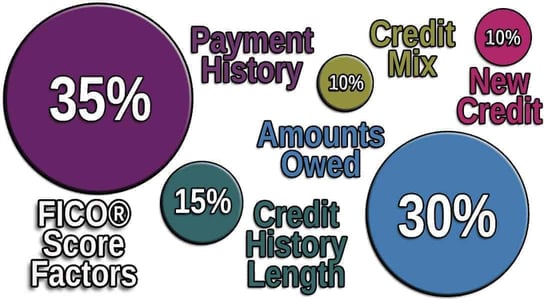 If you've never taken out a personal loan before, this type of product can also help diversify your credit mix, which represents another 10% of your FICO Score.
Lenders also evaluate your debt-to-income (DTI) ratio, which ideally should be below 35%. Although FICO doesn't directly factor DTI into its scoring system, it does look at debt levels, so keeping them low will help you build credit.
Plan Now For Weekend Cash Emergencies
The Boy Scout's motto is "Be Prepared." That's good advice for everyone, and knowing where to get a weekend loan should be part of the preparations. 
The best preparation is to set up an emergency fund, but some folks don't have enough income for one. But almost everyone can raise fast cash using the methods outlined in this article. That said, let me express my wish that you never face an unpleasant emergency any day of the week.
MoneyMutual & Other Resources
We hope you've found our guide "7 Best Bad-Credit Weekend Loans (Sep. 2023)" to be helpful in meeting your financial needs. To learn more about MoneyMutual, our top recommendation in this guide, be sure to visit the MoneyMutual website for full details about the offer.
Our experts rate MoneyMutual as one of the best options in personal loans for those with bad credit, giving it a 4.8/5.0 rating overall. Among its features:
Short-term loans up to $5,000
Online marketplace of lenders
Funds available in as few as 24 hours
Simple online form takes less than 5 minutes
Trusted by more than 2 million customers
For more resources similar to this "7 Best Bad-Credit Weekend Loans (Sep. 2023)" guide, see our other popular picks for those with bad credit:
Whether you choose MoneyMutual or any other option in our personal loans category, be sure to read and understand the terms before signing up. You'll find that taking the time to fully understand personal loans is one of the smartest financial decisions you can make.
Advertiser Disclosure
BadCredit.org is a free online resource that offers valuable content and comparison services to users. To keep this resource 100% free for users, we receive advertising compensation from the financial products listed on this page. Along with key review factors, this compensation may impact how and where products appear on the page (including, for example, the order in which they appear). BadCredit.org does not include listings for all financial products.
Our Editorial Review Policy
Our site is committed to publishing independent, accurate content guided by strict editorial guidelines. Before articles and reviews are published on our site, they undergo a thorough review process performed by a team of independent editors and subject-matter experts to ensure the content's accuracy, timeliness, and impartiality. Our editorial team is separate and independent of our site's advertisers, and the opinions they express on our site are their own. To read more about our team members and their editorial backgrounds, please visit our site's About page.