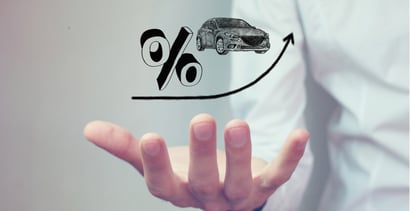 When your credit is not so good, you really need to research the best auto loan companies and rates to keep your payments as low as possible. Good credit usually translates into lower interest rates on a used or new car loan, but these 13 lenders are happy to work with consumers who have poor credit scores.
Interest rates are currently fairly reasonable. Now is a great time to purchase a new or used car that won't bust your budget. Read on for the latest auto loan rate information.
Best Auto Loan Companies With Rates Starting at 1.5%
Our list of auto loan companies includes both lending networks and direct lenders. Rates vary from a low of 1.5% to a high of 30%. In all cases, a poor credit score is not an insurmountable obstacle to getting a loan.
Network of dealer partners has closed $1 billion in bad credit auto loans
Specializes in bad credit, no credit, bankruptcy and repossession
In business since 1999
Easy, 30-second pre-qualification form
Bad credit applicants must have $1500/month income to qualify
| Interest Rate | In Business Since | Application Length | Reputation Score |
| --- | --- | --- | --- |
| 3.99% – 29.99% | 1999 | 3 minutes | 9.5/10 |
The auto loan interest rate you receive from a direct lender on Auto Credit Express will vary between 3.99% and 29.99%, depending on your credit score.
The website lets you prequalify for a loan and estimates your monthly loan payment for a given loan term.
Free, no-obligation application
Specializes in auto loans for bankruptcy, bad credit, first-time buyer, and subprime
Affordable payments and no application fees
Connects thousands of car buyers with auto financing daily
| Interest Rate | In Business Since | Application Length | Reputation Score |
| --- | --- | --- | --- |
| Varies | 1994 | 3 minutes | 9.0/10 |
The Car.Loan.Com network has helped arrange more than $1 billion in bad credit auto loans. Our information is that rates vary from 3.4% for excellent credit to 24% for subprime credit, but the actual auto loan rate offered to you will vary by auto lender, and you may have to pay a higher interest rate.
Clearly, the network will work with any credit score and financial history, no matter how troubled.
Loans for new, used, and refinancing
Queries a national network of lenders
Bad credit OK
Get up to 4 offers in minutes
Receive online loan certificate or check within 24 hours
| Interest Rate | In Business Since | Application Length | Reputation Score |
| --- | --- | --- | --- |
| Varies | 2003 | 2 minutes | 7.5/10 |
myAutoloan.com is a lending network that works with credit scores as low as 550. You can expect to pay up to 27% for a bad credit auto loan, but the direct online lender will ultimately set the interest rate.
To prequalify, you must demonstrate a monthly income of at least $2,000 and be a U.S. citizen, 18 or older. You can apply for a new or used car loan, an auto refinance loan, or a lease buyout.
4. Carvana


We estimate the maximum annual percentage rate charged by Carvana to be 27.9%. It is a direct seller and lender with a car dealer network extending throughout the country. The company offers financing regardless of credit history, as long as you have one.
You can prequalify in two minutes without affecting your credit score, but Carvana will do a hard pull of your credit before finalizing your purchase or auto refinance loan.
5. Capital One Auto Finance


Capital One Auto Finance reportedly offers auto loan interest rates of up to 13.99% for consumers who are rebuilding their credit. We can't confirm the availability of this rate or the required minimum credit score for approval.
Capital One Bank can prequalify you in minutes so you can start shopping for a car right away.
6. DriveTime


DriveTime interest rates start at 5.9%, but its maximum APR is determined by each state's usury limit laws. The company works directly with a sales advisor to structure your loan.
DriveTime claims to approve all applicants, but some loans will have heavily restricted terms and apply only to used cars.
7. LightStream

LightStream is a division of SunTrust Bank and is known for its uncomplicated loan process. It advertises APRs from 2.49% to 19.99% with the AutoPay automatic payment program that cuts the auto loan interest rate by half a percentage point.
To work with LightStream, you need an established credit history, preferably including a variety of account types, and a good payment record with few delinquencies. The company also offers car refinancing.
8. CarMax


You can finance a car purchase from fast-growing CarMax by opening a MyCarMax online account. The company accommodates most credit profiles with APRs ranging from 2.95% to 20%.
Your credit history, vehicle selection, income, and down payment determine your financing rate and terms. You can get in-house financing and refinancing, or work with other subprime lenders, including Capital One Auto Finance, Ally Auto, Exeter, Westlake, and Wells Fargo Auto.
9. Vroom


Vroom works with bank, lender, and financial institution partners who compete to offer you a loan. It also offers in-house financing and can accommodate consumers with bad credit.
Rates vary from below 5% to over 18%, but a higher interest rate will probably apply for folks with bad credit. There is a $599 non-refundable fee if you want your car delivered to you.
10. CarZing


CarZing can prequalify you for an auto loan from a network of dealers and lenders. Consumers with challenged credit can expect an annual percentage rate starting at 20.46% and a loan length of up to 72 months.
The online loan calculator lets you model different loan configurations to find one you can afford. You can also browse vehicles from many different dealerships in your neighborhood.
11. RoadLoans.com


RoadLoans.com is the direct-to-consumer lending arm of Santander Bank, a financial institution that specializes in subprime auto loans. It also partners with Chrysler Capital to provide no-hassle auto financing and a streamlined borrowing process.
The company doesn't disclose the high end of its APR range, but it welcomes borrowers with all types of credit.
12. Ally Clearlane


Ally Clearlane is the online platform for Ally Financial, a larger provider of auto financing based in Detroit. It offers APRs from 3.74% to 13.49%.
If that is truly the highest annual percentage rate, then it likely indicates a requirement for higher credit scores than some of its competitors.
13. Credit Acceptance Corp


Forum comments indicate that loans arranged by Credit Acceptance Corp can charge an APR of 24% and higher for bad credit consumers. The company is a network lending service that helps people find dealerships that self-finance their vehicle loans.
The company works with participating dealerships in all 50 states that welcome consumers with subprime credit, including folks in open bankruptcy proceedings.
What Interest Rate Can I Expect For an Auto Loan?
Our friends at Experian publish a quarterly review of the U.S. automotive financing market. As of the end of second quarter 2021, the review found the following average auto loan rates:

If you have a credit score of 500 or lower, you can expect to pay an APR, on average, of 14.59% for a new car and 20.58% for used. These are average auto loan rates, meaning that roughly half of the vehicle loans charged more.
As a matter of perspective, although the interest rates for bad credit consumers may seem high, they are lower than the corresponding rates on a credit card advance, payday loan, or personal loan, for the simple reason that a vehicle loan is collateralized, whereas a personal loan is not.
If you fail to make your payments, your car will be repossessed. This introduces an added element of risk to these loans while simultaneously supporting a lower interest rate.
Nonetheless, interest rates of 16% or higher on loans that can run up to eight years can cost you a small fortune in interest.
For example, if you pay 20.58% over eight years for a $15,000 loan on a used car, your total payments will amount to $30,695, more than double the purchase price. The monthly loan payment will be $320, which, on top of the premiums for auto insurance, can really cut into your monthly budget.
You can reduce the interest paid by making a down payment or trading in your current vehicle. Even so, your best bet for saving money is to repay any loan amounts ahead of schedule. If you repaid the example loan in four years instead of eight, your total cost would be $22,133, a significant savings.


The import of these figures for consumers with bad credit is that it really pays to shop around for the right loan when purchasing a car. You would save about $900 over the life of the loan if you paid one percentage point less (i.e., 19.58%) in the example above.
You may also be able to pay less each month by leasing the vehicle instead of buying it. However, you'll build no trade-in value this way, which may be more expensive than simply buying the car in the long run.
Leasing may be more affordable for businesses than for individuals due to favorable tax treatment. Some lenders will finance a lease buyout if you need one.
What Credit Score Is Needed to Get an Auto Loan?
Several of the reviewed lenders promise blanket approval to everyone who applies for a car loan. This claim is less impressive than it appears because the terms may be so onerous that no one would accept the offer.
Nevertheless, it's clear that any credit score will do. Other factors will also come into play, including the vehicle's value, your income level, and your other current debts.
Some lenders make a point of accepting all qualified borrowers, including ones currently in bankruptcy proceedings. That's an extraordinary promise, and if true, it means that there is almost nothing qualified buyers can do to prompt some lenders to reject loan applications as long as they can show enough income to make the payments on time.
More to the point, it's in your best interest to improve your credit score before taking out any loan, simply because you'll pay lower financing costs. That requires paying your bills on time, every time, and keeping your debt levels low.
You will also want to fix any problems in your credit reports, either on your own or through the use of credit repair services. The goal is to remove unfavorable information from your three credit reports that is inaccurate, unfair, obsolete, or unverifiable.
If you choose the DIY route, you'll first have to obtain copies of your Experian, Equifax, and TransUnion credit reports. You can do so at AnnualCreditReport.com, the sole source of free credit reports authorized by federal law.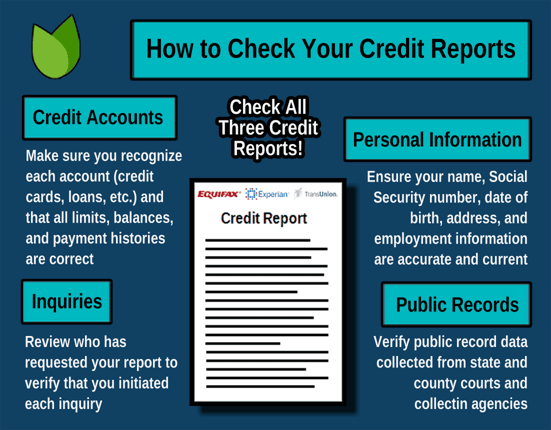 Once you receive your reports, comb through them and look for errors you can challenge. Typical problems include accounts you don't recognize, transactions you didn't perform, and incorrect balances.
Also, look for hard credit checks you didn't authorize, as each check can depress your credit score by five to 10 points. Remember, only you can authorize a hard credit check, and in many cases, it's impossible for a creditor to prove that you did.
You can file a separate dispute with the credit bureaus for each questionable item on your credit reports. Your choices include filing disputes online, over the phone, or in writing, using the following contact information:
Equifax Information Services, LLC
P.O. Box 740256
Atlanta, GA 30374
(866) 349-5191
www.equifax.com/personal/credit-report-services/credit-dispute/
Experian
P.O. Box 4500
Allen, TX 75013
(866) 200-6020
www.experian.com/disputes/main.html
TransUnion Consumer Solutions
Chester, PA 19016
(800)-916-8800
www.transunion.com/credit-disputes/dispute-your-credit
The Consumer Financial Protection Bureau (CFPB) offers advice and sample templates to help you file effective disputes.
You'll need to provide a full explanation of each disputed item, along with any documentation that supports your story. The credit bureaus have 30 days to accept or reject your challenge.
If your dispute is accepted, the offending information will be removed from your credit report, and recent recipients of the report will be notified of the correction. Even if your dispute is rejected, you can append a short note to your credit report presenting your perspective on the challenged item.
If personally fixing up your credit reports is not your cup of tea, consider hiring a reputable credit repair service to do the heavy lifting for you. While they can't guarantee results, the good ones aggressively pursue every line of viable attack open to them to improve your credit score.
Prices charged by the credit repair services range from $50 to $150 per month, and the average service subscription runs for about six months. However, you can cancel at any time. You can get started by reading our reviews of the credit repair agencies that we rate the highest.
You can also save money if you enlist a creditworthy cosigner for the auto loan. The following graphic summarizes the benefits of using a cosigner and the risks of being one: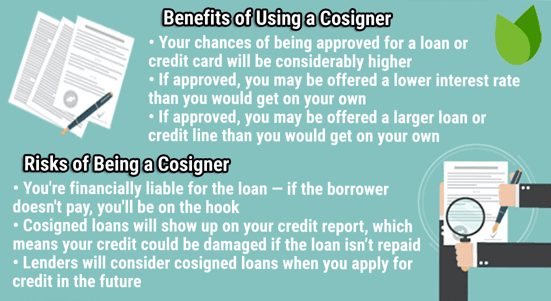 The APR you receive will be based on the cosigner's credit score, thereby potentially saving you thousands in interest on the vehicle.
How Do I Apply For an Auto Loan?
Applying online for a vehicle loan is the most convenient way to get started. There are two types of companies you can apply to:
Lending networks: Typified by Auto Credit Express, these are services that match your loan request to members of their lending networks that offer direct loans. They provide comparison shopping that can quickly prequalify you for a loan and then transfer you to the most appropriate direct lender, where you can finish applying for the loan. In some cases, the service will provide you with quotes from multiple lenders and allow you to choose which ones to pursue. In all cases, putting you in touch with multiple lenders is free and you are under no obligation to apply for or accept a loan.
Direct lenders: Typified by a company like LightStream, direct lenders fund your car purchase loans internally. They may take longer to process your loan and may require higher credit scores. You'll have to do more of the legwork to comparison shop among direct lenders, but you may also get a better deal.
Whichever route you choose, you'll need to fill out an application form and disclose certain financial information, including your employment, income, expenses, and debts. Although the lending networks do not perform a hard pull of your credit during the prequalification stage, direct lenders will almost certainly do so after you formally apply for the loan.
In some cases, you may be provided with a credit certificate that you can use to comparison shop at the various car dealerships in your neighborhood. In other cases, you'll be offered a loan from a specific dealer that you can visit to pick out a vehicle.
Be prepared to negotiate with the dealer and explore the impact of certain variables on the final cost, including the down payment, monthly payment, loan amounts, dealer fees, and loan APR.
How Do I Choose the Best Auto Loan?
First, you have to decide what constitutes the best auto loan — Is it the one with the lowest APR, the smallest monthly payment, the fewest fees, the longest term, or the widest selection of vehicles in your price range? Whatever your criteria, it's important you deal with a reputable auto lender.
To ensure this happens, practice due diligence by checking the following:
Fine print: A loan agreement involves many documents and oodles of fine print. A car salesman usually describes the purpose of each document before handing it to you for your signature. Do not be intimidated — take the time to read and understand what you are being asked to sign.
Bait and switch: Don't fall for this old tactic when you shop for your vehicle at the car dealer. Just when you think you've lined up a good deal, the salesman "suddenly" realizes that the car you want is no longer available and steers you into another model. You may end up with a car and a contract that you don't really want. In some states, you may have three days to undo the transaction, which can be a valuable lifeline if you were pressured into an undesirable deal.
Customer reviews: The internet is dripping with customer reviews of every conceivable type. Look for comments from folks who previously dealt with the online lender or dealer. They can alert you to shady practices, scams, poor service, and other warnings to look elsewhere. Organizations, including the Better Business Bureau and TrustPilot, offer multiple perspectives that can help shape your opinion, thereby saving time you would have wasted dealing with an unreliable vendor.
Legal actions: You can check with your state government to see whether a dealer or lender has been subject to legal actions, indictments, settlements, or other official complaints. The Federal Trade Commission may also be able to supply you with this type of information.
In general, it's a good idea to stick with well-known players in the auto loan market who have received recommendations from customers and independent third parties.
Do Credit Unions Offer Car Loans?
They do indeed, and often on very good terms. Credit unions are owned by and operated for the benefit of their members. They are usually nonprofit institutions, which means they can afford to charge less interest on car purchase loans and offer higher returns on savings products.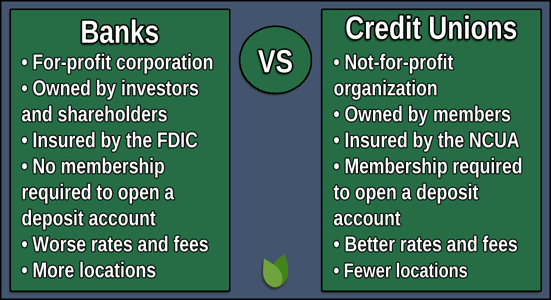 One highly rated credit union is Navy Federal. It offers auto loans with low rates (as low as 1.79% APR for a new car loan, as of the current writing), 100% financing, and exclusive military discounts to its members.
Most credit unions limit membership in one or more ways. You may be qualified to join by virtue of where you live, work, volunteer, or worship. You'll have to establish an account (typically with a $5 minimum) before you'll be eligible for a loan from a credit union.
Compare the Best Auto Loan Companies & Rates
Our review of a baker's dozen of the best auto loan companies and rates should give you plenty of leads that allow you to compare the various offerings available. You can access all the loans despite having not-so-good credit at rates that are geared to your credit score.
BadCredit.org is committed to bringing you accurate and timely information about credit and loans. We are an independent voice, and our opinions are not provided, endorsed, or approved by advertisers.
Advertiser Disclosure
BadCredit.org is a free online resource that offers valuable content and comparison services to users. To keep this resource 100% free for users, we receive advertising compensation from the financial products listed on this page. Along with key review factors, this compensation may impact how and where products appear on the page (including, for example, the order in which they appear). BadCredit.org does not include listings for all financial products.
Our Editorial Review Policy
Our site is committed to publishing independent, accurate content guided by strict editorial guidelines. Before articles and reviews are published on our site, they undergo a thorough review process performed by a team of independent editors and subject-matter experts to ensure the content's accuracy, timeliness, and impartiality. Our editorial team is separate and independent of our site's advertisers, and the opinions they express on our site are their own. To read more about our team members and their editorial backgrounds, please visit our site's About page.