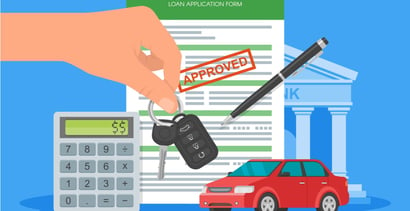 Bad credit car loans are specifically designed for borrowers with low credit scores. If this describes you and you're in the market for a vehicle, you may be concerned about approval.
Fortunately, you can turn your dream of driving a new (or used) sedan, SUV, truck, or van into a reality with a bad credit car loan. Let's dive deeper into your options for how to obtain auto financing.
Auto Loans | Refinance Loans | FAQs
Best Car Loans for Bad Credit
A quick Google search for the "best car loans for bad credit" will leave you with countless options for bad credit car financing. But that doesn't mean they're all the same. You'll find that some loans are better than others due to their rates, terms, and fees.
Below we evaluate some of the best car loans for bad credit borrowers and their various requirements.
Network of dealer partners has closed $1 billion in bad credit auto loans
Specializes in bad credit, no credit, bankruptcy and repossession
In business since 1999
Easy, 30-second pre-qualification form
Bad credit applicants must have $1500/month income to qualify
| Interest Rate | In Business Since | Application Length | Reputation Score |
| --- | --- | --- | --- |
| 3.99% - 29.99% | 1999 | 3 minutes | 9.5/10 |
Auto Credit Express has a large online network of dealerships and lenders that specialize in car loans for borrowers with poor credit. It strives to help provide new and used cars to those who may not qualify for other financing options.
After you fill out a quick and easy three-step online loan application, a car dealership will receive and review it. Its finance team will then give you a call as little as 10 minutes later with preapproved bad credit financing options.
Auto Credit Express offers you the opportunity to secure bad credit auto financing and drive away in your new car that same day. Every month, the network helps an average of approximately 13,000 customers buy the vehicles they thought were out of their reach.
Free, no-obligation application
Specializes in auto loans for bankruptcy, bad credit, first-time buyer, and subprime
Affordable payments and no application fees
Connects thousands of car buyers with auto financing daily
| Interest Rate | In Business Since | Application Length | Reputation Score |
| --- | --- | --- | --- |
| Varies | 1994 | 3 minutes | 9.0/10 |
Car.Loan.Com offers quick, simple auto loans for borrowers across the country who have subprime credit. For more than two decades, the site has connected its users to special finance lenders that look beyond credit scores. Many of these lenders will extend bad credit auto financing to you as long as you have a "qualifying income, valid driver's license, and a stable residence."
All you have to do is fill out a three-minute loan application to find out if you're prequalified for a car loan. Once you're prequalified, you can visit the dealer directly to explore vehicle options and learn more about the approval process.
If you're unsure of how much you can get approved for, the Loan Estimator tool can help. There's also a Payment Calculator that can give you an idea of what your monthly payment may look like.
Loans for new, used, and refinancing
Queries a national network of lenders
Bad credit OK
Get up to 4 offers in minutes
Receive online loan certificate or check within 24 hours
| Interest Rate | In Business Since | Application Length | Reputation Score |
| --- | --- | --- | --- |
| Varies | 2003 | 2 minutes | 7.5/10 |
MyAutoloan made its debut in 2003 to help people "take control of the research, finance, and buy processes for auto and mortgage loans." The site is a financing marketplace you can use to connect to up to four loan offers in minutes. It was created by a team of entrepreneurs with over 50 years of combined experience in e-commerce and financial services.
Since the marketplace will match you with loans for your unique credit situation, you don't have to worry about sorting through information that doesn't apply to you. MyAutoloan isn't available to residents of Alaska, Hawaii, and the District of Columbia.
You'll also have to look elsewhere if you wish to buy a utility van, a high-end sports car, a vehicle with a salvaged title, or one that's been auctioned or repossessed. MyAutoloan does not offer financing for these options.
4. Credit Union


Credit unions have lower interest rates and fees than banks. In addition, they are much more willing to lend to borrowers with bad credit. You'll find that their approval requirements are lenient, and they'll consider more than just your credit score.
If you'd like to obtain auto financing through a credit union, check out the Credit Union Locator, a handy tool created by the National Credit Union Administration. Keep in mind that each credit union has its own set of vehicle and income restrictions as well as credit score minimums.
Also, if you're not already a member, you'll be required to join the credit union you'd like to use for auto financing. In most cases, living in a particular area, working in a specific field, or belonging to certain organizations will make you eligible for membership.
5. Carvana


At its core, Carvana is an online used-car dealer and lender. It will sell a car, finance it, and deliver it to a customer's doorstep. While Carvana doesn't impose any minimum credit score requirements, it'll consider your entire credit profile before making you an offer. This includes your current debts and payment history.
If you wish to go the Carvana route, you'll have to purchase a vehicle from the dealer's inventory. Fortunately, most of its used cars come with relatively low mileage. They are also backed by a 150-point inspection and CarFax report.
You can preequalify on its website via a soft inquiry that won't affect your credit. A hard inquiry will be performed when you finalize your loan.
Best Bad Credit Car Refinance Loans
An auto refinance may make sense for you if you'd like to save money on interest and lower your monthly payments. Since many lenders that offer auto refinancing require applicants to have good or excellent credit, you may wonder if it's even an option for you.
The good news is that several bad credit car refinance loans are available to you, as we evaluate below.
Auto loan amounts of up to $150,000
Prequalify in minutes without impacting your credit score
Refinancing loans save an average of $191 per month
125% financing available for cash-out refis
PenFed Credit Union membership required but can be applied for at the same time as your loan
| Interest Rate | In Business Since | Application Length | Reputation Score |
| --- | --- | --- | --- |
| 5.19% and up | 1935 | 5 minutes | 9.5/10 |
PenFed Credit Union can help you secure a low-rate refi loan. Credit unions offer lower rates and friendlier terms than other for-profit financers can, making this one of the better deals available.
You can cash out equity in your car if you wish to take out a larger loan than what you currently owe. Refinancing to a lower interest rate or stretching out the payment term can help you save a nice chunk of change on your monthly payments.
Loans for new, used, and refinancing
Queries a national network of lenders
Bad credit OK
Get up to 4 offers in minutes
Receive online loan certificate or check within 24 hours
| Interest Rate | In Business Since | Application Length | Reputation Score |
| --- | --- | --- | --- |
| Varies | 2003 | 2 minutes | 7.5/10 |
MyAutoLoan.com's online lending network provides auto refinance loans to borrowers with bad credit. Once you apply, you could receive up to four loan offers from MyAutoLoan.com's partners in minutes. Note that while you'll likely receive all your offers at once,  other lenders may review your profile and information afterward.
While the network doesn't have any minimum credit score requirements, each lending partner has its own set of criteria. The network has been around for more than a decade and holds an A+ rating with the Better Business Bureau.
Although MyAutoLoan.com's website states that its partners' interest rates are as low as 2.49%, your loan term and your income will determine your interest rate.
8. Tresl


Formerly known as Innovative Funding Services, Tresl works with partners to offer auto loans for refinancing, company vehicle purchases, and lease buyouts.
Since Tresl doesn't require hard credit inquiries, you can prequalify and receive quotes without hurting your credit.
If you prequalify, a financial advisor will reach out to you and help you figure out which loan is right for your unique credit situation. You may be able to get approved for a loan the same day you apply.
In addition to an auto refinance loan, Tresl can provide you with service protection plans, tire and wheel protection, gap insurance, and other products. Its website also features a few educational resources that include an auto loan calculator, blog, and frequently asked questions.
9. RateGenius


RateGenius has matched borrowers to auto refinancing loans through its network of lenders since 1999.
While the company does its best to streamline the approval process, it may ask you to complete additional paperwork if you have bad credit. Before it extends a preapproved offer, RateGenius will need to perform a hard credit pull that may impact your credit score. Fortunately, it won't conduct a hard credit inquiry if it doesn't believe any lenders will make you an offer.
You can get preapproved within three hours after applying to RateGenius. There is no loan application fee, and late payment fees vary by lender. You're not obligated to accept any loan offer you receive.
How to Get a Car Loan with Bad Credit
Bad credit car loans do exist. If you have bad credit, however, you can take steps to increase your chances of getting approved for one:
Be Open to Various Vehicles: Some lenders put restrictions on the types of vehicles that can be purchased with bad credit car loans. That means it's important to be flexible and get approved for a loan before you select a vehicle. This can help you avoid disappointment in the future.
Shop Around: There are a lot of lenders out there, so take the time to shop around and explore all the options available to you. You may find that two similar lenders will offer you completely different rates and terms.
Find a Cosigner: If you have less-than-stellar credit, a cosigner can help you out. Since your cosigner will be on the hook for your loan if you stop paying on it, cosigners reduce much of the risk for lenders. This means a cosigner can assist you in getting approved for a loan with a lower interest rate and more favorable terms.
Improve Your Credit: Unless you need a car loan immediately, take the time to improve your low credit score. Pay your bills on time, keep your balances low, and check your credit report for errors or inaccuracies.
Choose the Best Financing Option: If you've received several loan offers, select the ideal one for your particular budget and lifestyle. You may receive a blank check to fill out when you finalize the deal or work directly with a dealer to arrange financing.
Use Your Bad Credit Loan as an Opportunity: Use your loan as a chance to raise your poor credit score by making every payment on time. Your payment history is the most important factor in your credit score calculation, and even one missed payment can hurt your credit score. You may want to enroll in autopay or set up calendar reminders so you never miss a payment.
Most lenders understand that people need transportation to get around and earn a living and will work with you to the best of their ability.
How to Refinance a Car Loan with Bad Credit
You may be able to reduce your interest rate and/or lower your monthly payments through refinancing. Here's what you'll need to do if you're on a mission to refinance a car loan with bad credit:
Clarify Why You Want to Refinance: There are a number of reasons you may want to refinance a car loan. Maybe your FICO score has improved since you took out your car loan. Or perhaps you want to free up your monthly cash flow or add or remove a cosigner. Don't refinance unless you have a good reason to do so.
Check Your Credit Reports: Visit AnnualCreditReport.com to get a copy of your credit reports from the three major bureaus. Look for mistakes on your reports before you apply for an auto refinance loan. If you find any, dispute them and ensure they get resolved.
Consider Your Current Lender: Before you shop around for a new lender to refinance your auto loan, get in touch with your current lender. If you've proven that you're a responsible borrower by making your payments on time, for example, your current lender may be willing to change or refinance your auto loan.
Shop Around: Shop around to learn about all of the refinancing offers you may qualify for. You should do this even if your current lender attempts to keep your business and makes you an attractive offer. When you shop around, be sure to compare the interest rates, terms, and fees of every lender.
Continue to Improve Your Credit: Make an effort to continue to improve your credit, even if you get approved for one or several auto refinancing loans. Make your payments on time and keep debt to a minimum. In addition, limit credit score inquiries and don't apply for a personal loan and an auto loan at the same time.
Obtaining a refinance loan when you have a low credit score is not as easy as obtaining an auto purchase loan, but it is doable, especially when you know your options.
What is a Bad Credit Car Loan?
You'll likely get approved for any car loan without a problem if you have good or excellent credit. In the event your credit is poor, however, you may have trouble qualifying for auto financing. That's where a bad credit car loan comes in.
Essentially, a bad credit car loan can provide you with the funds you need to finance a car, even if you have a bad credit score. In most cases, the most significant difference between a regular auto loan and bad credit auto loan is that a higher interest rate will be charged for a bad credit auto loan.
What Credit Score is Needed to Get Auto Financing?
It depends. Some lenders, including banks, have strict requirements and only extend auto financing to borrowers with excellent or good credit scores. An excellent credit score falls between the 800 to 850 range, while a good credit score is anywhere between 670 and 799.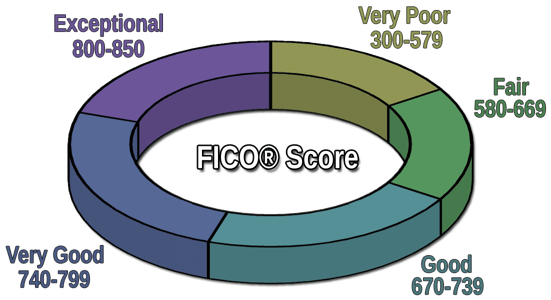 If you don't have an excellent or good credit score, don't panic. Many lenders have more lenient approval requirements and are willing to offer auto loans to people with lower credit scores. Even if your credit score is in the 500s, you may still get approved.
Just don't be surprised if the interest rate and terms you end up with are more expensive than those your friend who has a higher credit score received.
Can I Get a Car Loan without a Down Payment?
It is possible to get an auto loan without a down payment from a bank or similar financial institution. In fact, you've likely heard many commercials or advertisements from dealers and lenders that offer car loans without down payments. But if you have a bad credit rating, these no-down-payment offers may not be available to you.
Here's why: The more money you put down, the less risk a dealer or lender assumes. If your credit score is already low, a lack of a down payment may be too risky for a dealer or lender. With a substantial down payment, you will mitigate some of the lender's risk and be more likely to get approved for a loan.
That's why it's a good idea to save as much money as possible for a down payment. Not only will you boost your chances of approval, but you'll also enjoy lower monthly payments and free up your cash flow.


Here are some ways to save for a down payment: Get rid of cable or a gym membership you rarely use to lower your monthly expenses. Cut back or skip vacations until you have enough money saved up. Deliver food, mow lawns, pet sit, or get another side gig so you can earn some extra cash.
Try to transfer a fixed amount into a special savings account dedicated to your down payment every month. A good goal is 20% of the amount you're looking to finance, but even 10% is better than nothing.
What Should I Watch Out for When Looking for a Bad Credit Auto Loan?
The unfortunate reality is that some lenders take advantage of borrowers who have poor credit. At first glance, these lenders may seem like a dream come true. They may offer you a loan for seven to eight years with zero down payment requirements.
You may be tempted to accept, but don't until you know all of the details.
Realize that they may use aggressive sales techniques to force people into their loans and charge exorbitant interest rates to boot. These types of lenders may also install special devices and systems to disable your vehicle and make it easy for it to be repossessed if you default on payments.
Therefore, it is in your best interest to read reviews and check out a lender's Better Business Bureau rating before moving forward. Don't sign on the dotted line until you've read positive reviews and know the lender has a good reputation.
Rest assured that all of the bad credit financing options we've mentioned are safe. They cater to borrowers who seek bad credit car loans and treat them fairly.
Can I Finance a Used Car with a Bad Credit Car Loan?
You can finance a used car with a bad credit car loan. In fact, some lenders who specialize in bad credit car loans only lend to those who would want used cars. Carvana, for example, is an online used car dealer and lender.
If you don't mind a low-mileage used car, Carvana may be a great choice. Carvana won't lend to you if you want the latest and greatest model with all the bells and whistles. You should only consider them if you don't mind driving a vehicle that's at least a few years old.
A used car loan may be a smarter option than a new car loan if you don't have the best credit. This is because you probably won't have to borrow as much money.
The less money you borrow, the less of a risk you pose in a lender's eyes. Lenders will be more likely to approve you for a loan if they consider you to be a less-risky borrower.
You can also lower your monthly payments and thereby reduce your risk of missed or late payments with a used car. It may be the ideal route if you'd like to improve your credit and qualify for better rates and terms in the future.
Don't forget that a new car loses value the moment you drive it off the lot. In fact, cars are some of the fastest-depreciating assets.
If you buy a new car, don't expect it to retain much of its value. When you decide to sell it, you'll likely get less than half or even less than a quarter of what you originally paid for it.
What Will My Interest Rate Be?
There is no hard and fast answer to this question because your interest rate will depend on a number of factors.
First and foremost, the dealer or lender you choose will dictate the interest rate offers you receive. While you perform your research, you'll find that some dealers and lenders offer lower interest rates than others. The following chart shows the average auto loan interest rate by credit score in 2019:

Another factor that will play a role in your interest rate will be your debt-to-income ratio. Of course, the higher your income and the less debt you have, the lower the interest rate you're likely to receive. This is no surprise, as a borrower who earns more money and doesn't owe too much is considered less of a risk than someone who doesn't make that much and owes thousands of dollars.
Since interest rates for bad credit car loans can vary, it's well worth your time and effort to do your research. Compare all your options because a loan with even a slightly lower interest rate can save you hundreds or even thousands of dollars over the long run.
What Will My Monthly Payment Be?
If you're trying to budget for your new car, you may wonder what your monthly payment will be. The answer will depend on the lender or dealer you select for financing. It will also be based on the length of your loan.
Generally speaking, a longer car loan means lower monthly payments. A shorter car loan, on the other hand, usually comes with higher monthly payments.
So why wouldn't you automatically choose a longer car loan? Let's look at the following chart:


While a longer car loan typically equates to lower monthly payments, it also leads to more money paid in interest. Sometimes, a lot more, as you can see above. Therefore, you have to think about what's most important to you; lower monthly payments or saving on interest.
Do I Need a Cosigner for an Auto Loan?
A cosigner for an auto loan is not required but can be very helpful. Before we discuss why, let's go over the meaning of a cosigner.
A cosigner is a friend or relative who agrees to take full legal responsibility for repaying your loan if you can't pay it back. If you don't have the best credit or can't qualify for an auto loan on your own, you may be able to buy a car with a cosigner. A cosigner can also give you the chance to establish or rebuild your credit as you make timely payments on your loan.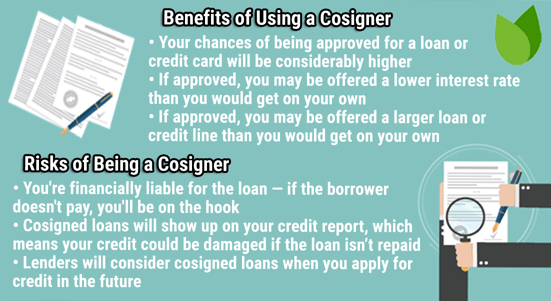 You may also qualify for a lower interest rate if you have a cosigner, which can save you a ton of money on the overall cost of your loan. While a cosigner may seem like a no-brainer, there are some downfalls to this option.
If you miss any loan payments, you may damage your cosigner's credit score. Also, if you don't pay your loan, the cosigner may be liable for late fees and collection costs. In addition, you may ruin your relationship with the cosigner if you default on your loan.
Do All Lenders Check Credit for Bad Credit Car Loans?
If you're self-conscious about your credit history, you may be curious as to whether every lender will check your score. The reality is that most lenders who offer bad credit car loans will perform a credit check. However, this doesn't mean that all of them will.
Some lenders will facilitate bad credit car loans without credit checks. Fortunately, these lenders may still consider you if you have a record of collections and repossessions. Auto Credit Express, for example, is a marketplace specializing in loans for bad credit, no credit, bankruptcy, and repossession.
While many of its lenders won't check your credit history, you do have to earn $1,500 per month to qualify. Car.Loan.com and myAutoLoan.com also offer auto loans without credit checks.
Can I Get Bad Credit Car Financing from a Car Dealership?
Many dealerships offer bad credit car loans. However, this doesn't mean that you should depend on them to qualify for a loan. Many dealers who extend credit to borrowers with bad credit charge extremely high interest rates and fees.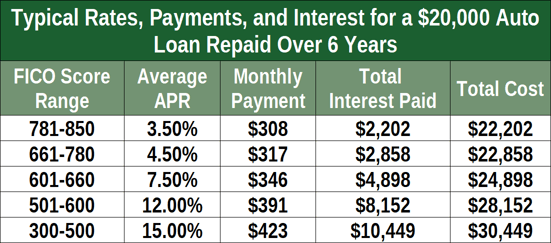 If you have poor credit, your best option is likely to secure bad credit car financing from an online lender. Auto Credit Express, Car.Loan.com, and MyAutoLoan are a few examples of marketplaces that can connect you to online lenders.
You may also receive a bad credit car loan from a credit union, as long as you're a member. Before you move forward with any offer, make sure you do your research and explore the bad credit car financing options at your disposal.
How Do I Apply for a Bad Credit Auto Loan?
Fortunately, it's fast and easy to apply for a bad credit auto loan, especially if you do so online. Fill out the application, which will ask for your personal details, such as your name and phone number, as well as your financial information, like your income and monthly expenses.
Depending on the lender you choose, you may have to provide your Social Security number so the lender can pull your credit history. If you have poor credit, you may also have to share documents such as a pay stub or your most recent tax return to verify your income.
Be completely honest about your situation when you fill out the application. Failure to do so can lead to a rejected application. You may face criminal charges if you lie on an application, the lender can put your loan in default and force you to repay the loan.
While banks and credit unions may take some time to approve your application, most online lenders offer fast approval decisions. Some decisions are even instantaneous.
Research Bad Credit Car Loans Online
Bad credit car loans can be real lifesavers if you need to buy a vehicle with bad credit. While it may be tempting to go with the first loan you get approved for, it's wise to shop around.
By shopping around and doing your research, you're more likely to end up with the best interest rate and terms for your credit situation. Best of luck in your search!
Advertiser Disclosure
BadCredit.org is a free online resource that offers valuable content and comparison services to users. To keep this resource 100% free for users, we receive advertising compensation from the financial products listed on this page. Along with key review factors, this compensation may impact how and where products appear on the page (including, for example, the order in which they appear). BadCredit.org does not include listings for all financial products.
Our Editorial Review Policy
Our site is committed to publishing independent, accurate content guided by strict editorial guidelines. Before articles and reviews are published on our site, they undergo a thorough review process performed by a team of independent editors and subject-matter experts to ensure the content's accuracy, timeliness, and impartiality. Our editorial team is separate and independent of our site's advertisers, and the opinions they express on our site are their own. To read more about our team members and their editorial backgrounds, please visit our site's About page.