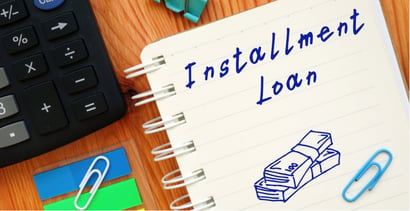 Consumers may find several differences between 6-, 12- and 24-month loans for bad credit, but these loans also have something in common — they can all provide borrowers with an affordable loan option if they know where to find them.
An affordable installment loan gives you the chance to get the money you need now and pay it off over a series of monthly installments. As long as you find a loan with a competitive interest rate, there are few better ways for consumers to get cash while improving their credit score at the same time.
If that sounds like what you're looking for, we've done the research for you. Below are our picks for top personal loan options with repayment windows that range between six months and two years.
Best 6-, 12- and 24-Month Installment Loans for Bad Credit
If you have bad credit and fear you may not qualify for the loan you need, your best option may be to look at an online lending network.
Each of these loan networks partners with traditional and alternative lenders throughout the U.S. The network will forward your loan request to its partner lenders once you submit a single prequalifying form.
The lenders then review your application and, if you qualify, will compete for your business and fund your loan by the next business day upon approval. That competition means a better interest rate and a loan repayment term that typically beats out any financial institution you may turn to.
Best of all, you'll never pay for using a lending network's services. Instead, the network receives a referral fee from each loan provider it sends a customer to.
Short-term loans up to $5,000
Online marketplace of lenders
Funds available in as few as 24 hours
Simple online form takes less than 5 minutes
Trusted by more than 2 million customers
| Loan Amount | Interest Rate | Loan Term | Loan Example |
| --- | --- | --- | --- |
| Up to $5,000 | Varies | Varies | See representative example |
MoneyMutual is almost always our choice when someone asks us for a recommendation for a short term loan network. That's because MoneyMutual boasts one of the largest online lender networks working to find the best loan options of up to $2,500 for consumers who have bad credit.
Qualified applicants must be 18 years or older, have an active checking account, and provide proof of current employment and income of at least $800 per month. Individual lenders may provide other requirements for loan approval.
The CashUSA network of lenders provide loan terms as short as three months, so you'll have no problem finding 6-, 12- and 24-month loans for bad credit. Just keep in mind that every loan offer you may receive will have a different interest rate and loan repayment term, so examine each offer carefully before choosing one. If approved, you could receive your cash by the next business day.
To qualify, you must be at least 18 years old and a U.S. citizen or permanent resident with proof of at least $1,000 in monthly after-tax income. You must also have a checking account in your name and provide work and home phone numbers, as well as a valid email address.
BillsHappen is a lending network that can help qualified applicants get matched with a loan provider in a matter of minutes. Applicants must provide a valid state driver's license, Social Security number, phone number, home address, and employment info to be considered for a loan.
Applicants must also be at least 18 years old and have a checking or savings account to qualify, but borrowers of all credit types are welcome to apply.
CreditLoan's network of lenders consider all short term loan applications for up to $5,000. You can also join more than 33 million other users who have used the network's educational modules and tools — including a handy personal loan calculator — to make smarter financial decisions before accepting a loan offer.
And since CreditLoan has a dedicated network of lenders that work with consumers who have bad credit, you won't have to worry about competing for attention or being ignored because of past financial mistakes.
BadCreditLoans.com says its network of lenders are there for a borrower when other lenders aren't. The network considers all applications for unsecured personal loans of up to $10,000, regardless of your credit score.
Keep in mind that not everyone will qualify for the largest loans through the network. Each lender has unique qualification standards and will offer potential loan terms based on those criteria.
The PersonalLoans.com network has a host of lenders that work with consumers who have previous credit mistakes. Typical requirements for a personal installment loan of between $1,000 and $35,000 include a minimum credit score of 580 and a monthly income of at least $2,000 per month. That income can come from traditional employment, self-employment, or government or retirement benefits.
Qualified applicants must also be at least 18 years old and have a valid Social Security number and checking account. The network requires that applicants not have accounts that are more than 60 days late, no active or recent bankruptcies, no pattern of late payments, no debt that cannot be covered by current income, and no recently charged-off accounts.
What is an Installment Loan?
An installment loan is money that you borrow and repay with interest over a fixed number of months.
Most installment loans have a set payment amount that doesn't change over the life of the loan (unless you refinance the loan). These loans can have a wide-ranging repayment window that spans from two months to as long as 30 years.
The amount of time you have to repay your loan typically depends on the amount of money you're borrowing. The longest time frames typically apply to mortgage loans, which can run several hundred thousand dollars and take up to 30 years to repay.
A mortgage is just one type of installment loan. Consumers can choose between secured loan and unsecured loan options.
A secured loan requires some sort of collateral for loan approval, like with a car title loan. Collateral is an item of value you place as security in case you stop paying your loan payment — otherwise known as a default. If that happens, the lender can seize the collateral and sell it to recoup its losses.
Besides a mortgage, other secured personal loan options include a car loan or a small business loan for equipment. You can even get a secured credit card.
An unsecured loan doesn't require collateral for approval. These loans include a bit more risk for the lender, so they will often charge a higher interest rate or other fees that offset the potential loss.
A student loan is a common unsecured installment loan. The most common, though, is a personal loan. You can use personal loan proceeds for any purpose you choose — including a vacation, home repairs, medical expenses, or anything else.
That's different from most secured loans that dictate how the loan money is to be spent. For example, you can't use the money from a mortgage loan to pay for a new boat — unless you plan to live on that boat.
Most installment loans — with the exception of mortgages and student loans — offer fixed interest rates and fixed monthly loan payments. That interest rate is just one thing to factor in when considering the pros and cons of an installment loan:
Pros: 
Installment loans allow you to repay your debt through more affordable monthly payments.
An installment loan improves your credit mix, which can give your credit score a boost.
Most installment loans have a fixed annual percentage rate of interest and payment plan. This way, you don't have to worry about surprise balloon payments down the road.
Cons:
A secured personal loan requires collateral that you will lose if you stop making payments.
An unsecured personal loan for bad credit may charge high interest rates and other fees that increase your cost of credit.
Longer installment loans will cost more as your interest charges accumulate.
Whichever form of installment loan you choose, you will have to make timely payments — typically every month, though some installment loans require bi-weekly payments — and pay interest on the money you're borrowing.
The longer your loan terms, the more you'll spend on financing charges. This is especially true if you're accepting a loan for a large amount.
Consider a $2,000 loan with a 10% interest rate and a 6-month repayment window. Such a loan would require six equal monthly payments of $343.12. In all, you'd pay $58.74 in interest to borrow this money.
Now consider the same loan and stretch it over 12 months. While the monthly payments would be more affordable at $175.83, you would pay $109.98 in interest to satisfy the debt.
Stretch it out to 24 months and you are now only paying $92.29 every month, but you'll end up forking out $214.96 in interest to borrow $2,000. That's a bit steep.
This is especially prevalent in the auto loan industry, where the rising cost of a new vehicle has many borrowers taking out loans with repayment terms that extend for as long as 96 months.
The amount you pay in interest can grow even larger if you maintain a higher balance on your loan. While the lower monthly payment may look appealing on paper, it could cost you substantially more over the life of your loan.
What Does it Mean to Have Bad Credit?
Having bad credit usually means you have a FICO score at or below 579.
Your FICO score can range between 300 and 850. A score of between 800 and 850 is considered excellent. From 740 to 799 is very good. From 670 to 739 is good. The range between 580 and 669 is fair and everything below that is very poor — or bad credit.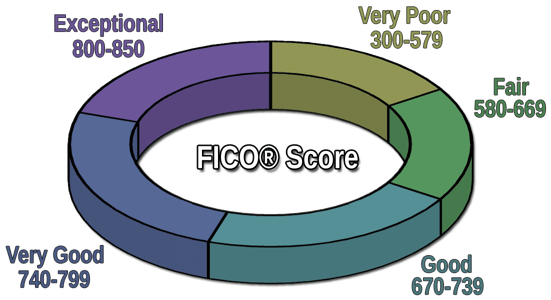 Two types of consumers tend to get unfairly grouped together — those who have bad credit and those who have no credit. There's a big difference between having bad credit and no credit.
Having bad credit means that you've faced previous financial hardships or made some mistakes in the past. You can earn a bad credit score by having several late payments or defaults on your account, or you can have a lower credit score — despite a perfect payment history —  if you have very high balances on your current credit cards or loans.
If you have no credit — or limited credit — it simply means that you don't have enough information on your credit report to generate a reliable score. You may not have any negative items weighing your credit score down, you're just too new to have a financial profile yet.
Your payment history and current balances are just two of several factors that determine your credit score. While they are very important factors, they're just two parts of the puzzle. The main things to consider when rebuilding your credit score are:
Payment history — 35% of your credit score. A single late payment can sink your score by as many as 100 points. A history of late payments can keep lenders from considering your loan application
Amounts owed — 30% of your credit score. If you have very high balances on your credit cards, a lender may not want to extend you more credit. The lower you keep your balances, the better your score will be.
Length of credit history — 15% of your credit score. This is what tends to hurt the borrower who has limited credit. Lenders like to see a long track record of payments. A minimum of seven years is long enough to show a pattern of credit behavior.
Credit mix — 10% of your credit score. Lenders like to see that you can successfully handle multiple types of loans. Instead of just a credit card, you can help your credit score by adding a personal loan, mortgage, auto loan, credit builder loan, or another type of financial product.
New credit — 10% of your credit score. If a lender sees an application with lots of recent new credit added, it may flag you as a high-risk borrower. Too much debt at once can make it hard to repay everything. Only take on additional credit when you truly need it to keep your credit score climbing.
While some factors above may hold more weight than others when determining your credit score, having negative items in any of them can shave points off your credit score.
That's why the term bad credit can confuse many people. In society, we think that bad credit means that you have no money and you're untrustworthy with finances. In reality, many very, very wealthy people have bad credit even though they never miss a payment.
This happens when you spend more than you can afford. When you only make minimum payments on your credit cards, you're essentially paying the interest charge each month. This doesn't work to pay down the principal, which keeps you in debt for a long time.
When you maintain that high balance over the long haul, your credit score suffers, and it may fall into the range of bad credit.
Where Can I Get a Loan with Bad Credit?
Personal loans for bad credit are more common than they were a decade ago. The explosion in online lending networks have made it easier than ever to find a lender who will work with you despite your past financial mistakes.
The internet made this more viable, because you can now complete the loan paperwork with a lender on the other side of the country in less than a day — and have the borrowed money in your account in a matter of hours.
These networks send your single application to several lenders at once. Qualified applicants can receive multiple loan offers in a matter of minutes. And since the lenders are competing for your business, you could find a loan term and monthly payment schedule that exceeds your expectations.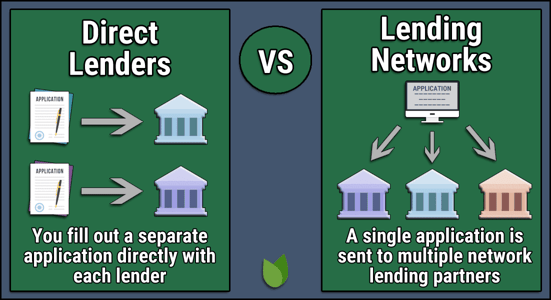 While traditional banks and credit unions may still turn down borrowers who have bad credit, some financial institutions offer programs that can help you borrow the money you need.
Most federal credit unions offer Payday Alternative Loans (or PALs) to consumers who otherwise may not qualify for a loan. This is a short term loan option that requires you to have an active account with the credit union.
There are two different types of PALs — the PAL and the PAL II. The original PAL loan allowed for loans of between $200 and $1,000. The new PAL II has no minimum loan requirement and extends the maximum loan amount to $2,000.
The original has a maximum repayment window of six months, whereas the PAL II allows for a 12-month loan term. The original requires you to have a membership through the credit union for at least one month. The PAL II allows you to qualify for the loan the same day you sign up for an account.
The credit union can charge an application fee for a PAL loan, but only enough to recoup the costs associated with creating and processing your application, similar to an origination fee. The maximum application fee a credit union can charge is $20. The maximum interest rate a credit union can charge for any PAL loan currently stands at 28%.

The National Association of Federally-Insured Credit Unions (NAFCU) created this type of loan to help consumers avoid the third type of bad credit loan — a payday loan.
Also known as a cash advance, you can apply for one of these loans at any independent lender office in the U.S. These loans rarely require a credit check and rely instead on your current income.
This is an ultra short term loan that typically requires repayment — with interest — in one lump sum within 14 to 30 days. These loans almost always charge sky-high three-digit interest rates and fees that make them astronomically expensive.
Over the last several years, the U.S. government passed several laws to limit the growing amount of interest these lenders charge. As such, you should only use a payday lending service as an absolute last resort in times of an emergency.
You can contact your local credit union to see if it participates in the PAL program. If it doesn't, or you do not qualify for a PAL, or if you need to borrow more than a PAL will allow, consider one of the lending networks listed above.
You can find 6-, 12- and 24-month loans for bad credit that offer you affordable payment plans and quick access to your money. This is a financing option that's only growing in popularity as consumers realize the high cost — and even higher barriers of entry — of borrowing from banks.
What is the Best Lender for Bad Credit?
When you're looking for a bad credit loan, you need to find the option that gives you the best chances for approval. In almost every scenario, that will be an online lending network. Our top-rated online lending network is MoneyMutual.
Short-term loans up to $5,000
Online marketplace of lenders
Funds available in as few as 24 hours
Simple online form takes less than 5 minutes
Trusted by more than 2 million customers
| Loan Amount | Interest Rate | Loan Term | Loan Example |
| --- | --- | --- | --- |
| Up to $5,000 | Varies | Varies | See representative example |
The financial world is all about numbers — whether that's an account balance, a credit score, or the number of lenders you apply to. But multiple applications can affect your credit score.
Each time you officially apply for a loan, the lender conducts a credit check that places a hard inquiry on your credit report. This allows the lender to see your full credit report to make an informed lending decision.
That inquiry will live on your credit report for two years. Every time you apply for any new type of credit — be it a loan, credit card, renting an apartment, or other financial product that requires a credit check — your credit history adds a new inquiry.
Most consumers have a few inquiries on their credit report. Lenders understand that you'll need to conduct a credit check from time to time to make purchases or qualify for loans. When you accrue too many inquiries, though — typically around three or more — your credit score can take a hit and lenders can see you as an increased risk who is searching for too much credit.
With a lending network, you can skip the multiple inquiries and apply to several lenders at once. And since each lender that prequalifies you will want your business, and doesn't want you to go to another lender, you'll likely receive a better loan term and interest rate.
These networks allow you to fill out a prequalifying form that only needs a soft inquiry — which doesn't impact your credit score at all. The information from that credit pull goes to every lender on the network. Each uses an automated underwriting process to make a credit decision within a matter of seconds.
If you're approved and accept a loan offer, the network will transfer you to the lender's website where you'll complete a formal application. This may result in a hard inquiry, but it's worth it since you're already prequalified. Once you complete the loan paperwork, the lender can send your money to a linked bank account or checking account by the next business day.
This is a credit-score-friendly way of shopping for a loan. If you don't qualify, you won't have any inquiries left behind to damage your credit score. If you do qualify, you can potentially receive several loan offers to choose from and only retain one inquiry if you decide to accept a loan. No traditional lender can offer that.
Just keep in mind that prequalifying for a loan doesn't guarantee you'll receive the loan when you officially apply. When a lender conducts a soft credit pull, it only has access to a limited version of your credit score. This typically shows enough information to make an informed loan application decision.
In some instances, your hard credit pull may reveal information that the lender didn't see on the previous soft credit pull. That information may affect your chances of receiving the loan. On average, though, a prequalification means you have very good odds of approval when you formally apply.
If you have a long-standing relationship with a local credit union, you can contact the financial institution to see if it participates in the Payday Alternative Loan (PAL) program. If so, you could qualify for a short term loan of up to $2,000.
In some cases, the credit union can prequalify you for the loan by reviewing your account history. To officially apply, you'll still need to submit to a credit check and its associated hard inquiry.
Can I Get a Business Loan with Bad Credit?
There aren't a lot of small business loan options if you have bad credit, but there are options that can help your business — and your credit — at the same time.
Approximately 82% of businesses fail due to a lack of funding. If you're lacking capital and your credit score isn't the best, you may find yourself struggling to keep your business afloat.
Building business credit for the first time takes a lot of patience, and a little luck. Most lenders use the business owner's personal credit history to offset the lack of business credit history. If you have bad credit, your lender very well may suspect that your inability to maintain good personal credit is a bad sign for your business. That typically results in a declined loan application.
But there's a workaround. The lending networks above specialize in personal loans for consumers who have bad credit. The key to this is that they're personal loans.
Unlike an auto loan or mortgage loan, you can use personal loan proceeds for any purpose you choose — including your business. This type of unsecured installment loan can add a cash infusion to your company and help you improve your credit score with on-time payments.
While a personal loan will not help you build business credit, it can give your personal credit score a boost — which can help you qualify for a business loan using your personal credit in the future.
That's just one of the multiple benefits a personal loan can have for your business. Other benefits include:
A personal loan can add cash to your growing business, which can help you obtain more inventory, pay employees, or grow your overall operation.
A personal loan can help you establish a relationship with a lender. This will help when you need future loans for yourself or your business.
You can pay off your personal loan over time — so you can use the proceeds of the loan to purchase inventory and then pay off the loan as you sell the goods and make a profit.
A personal loan builds your credit score with responsible use. That helps you get more affordable loans in the future.
If you run a business, you know how important cash is to your operation. A lack of funds can put you in a bind that leaves you in the same boat as the 82% of businesses that fail.
But building a business is often like building your credit score. Sometimes you have to make sacrifices to achieve your long-term goals. While you may want to obtain a business loan to help your business credit, your personal credit score may make that loan so expensive that it hurts your business more than it helps.
Instead, consider a personal loan where you can work on your own credit to help push your business forward.
What is the Difference between an Installment Loan and a Short Term Loan?
For the most part, they're the same thing. But while an installment loan can qualify as a short term loan, not every short term loan is an installment loan.
A short term loan typically includes any loan with a repayment period of 12 months or less. This can range from borrowing some money for a month or taking out a larger loan that you repay over 12 monthly payments.
As we've learned, an installment loan is a loan that requires fixed monthly payments over a predetermined amount of time. So, a six-month, $1,000 loan with equal payments each month would qualify as both a short term loan and an installment loan.
Some loans require repayment in one lump sum, including interest. These cash advance, or payday loans, often have short repayment windows that range between two weeks and 30 days. And since you're paying the money back all in one large payment, this doesn't qualify as an installment loan.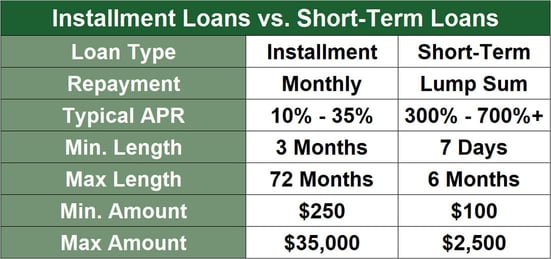 While you'd think that lenders would prefer getting all of their money back in one big payment, these types of loans are traditionally far more expensive than installment loans. That's because lenders make most of their money from interest payments. When you take longer to pay off your loan, the lender can add more interest to the total debt.
With a payday loan, lenders only collect one payment, so there has to be enough interest added to the loan to make it worth their while.
Also, these loans typically appeal to consumers who have very bad credit, since they rarely require a credit check for approval. Instead, the lender will examine your current debts and your income information to determine eligibility.
As with most loans and financial products, the lower your credit score, the higher your fees. Keep that in mind when you're deciding which loan best meets your needs. Other important factors to consider include:
Set-up Fees:  Installment loan and short term loan options may include different types of fees. You may be charged an origination fee that covers the costs of processing your application. This could be a set dollar amount or a percentage of your overall borrowed total. You may also find a different set-up fee or processing fee for your loan.
Interest Rate: This is possibly the most important number attached to your loan proposal. Interest is the amount the lender charges you for borrowing money. If you have bad credit, this number could get really high.
Loan Term: You may find yourself attracted to a longer loan term because it lowers your monthly payments. Just remember that a longer loan term also increases the amount of interest you'll pay to settle the debt. So while you may feel like you're saving each month, you're actually losing in the end.
A Fixed Monthly Payment: Most installment loans have a fixed monthly payment — meaning you'll pay the same minimum monthly payment each month until you pay the loan off. Occasionally, a lender may try to fit in a smaller monthly payment in the beginning and have the payment increase throughout the life of the loan. This makes the loan look attractive on the surface — until you realize that your payment will be much higher a few months down the road.
Repayment Option: What types of payments does your lender accept? You may need to know this if you're cutting it close to a due date and need to make a fast payment. Some electronic payments can take a few business days to process, which could leave you with a late payment.
You can check all of these things in the loan disclosure paperwork that a lender has to provide before you sign off on the loan. If you aren't comfortable with the verbiage on the document, ask the lender directly. If you really want to cover your bases, ask through email — that way you have all of the information in writing.
Can a Bad Credit Loan Help Build My Credit?
A personal loan or installment loan for bad credit can absolutely work to improve your credit score — as long as you're responsible with the loan and make on-time payments.
Your credit score comes from information provided by a credit bureau. The three major credit bureaus in the U.S. are TransUnion, Equifax, and Experian.
Whenever you have an active loan, credit card payment, or other debt, the lender will report your payment information to one — or all three — of these credit bureaus. That information goes onto your credit report.
So if you're 30 days late or more on your payment, your credit report will show it. If you make on-time payments, your credit report will reflect that.
Whatever your reason for having bad credit, you can improve your credit score by replacing negative items with positive items. Even though a late payment could live on your credit history for seven years, late payments lose importance as they get older. When you push those late payments down your credit file and replace them with on-time payments, you'll see a steady increase in your credit score.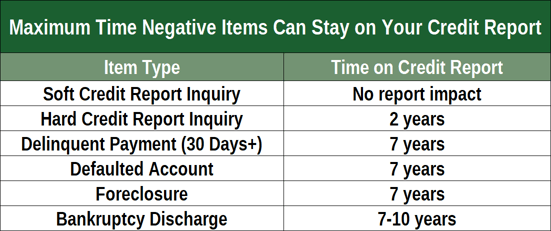 Just remember that a late payment can cut off as many as 100 points from your credit score. That can quickly undo the work you've put in to improve your credit.
You can often avoid late payment reporting to a credit bureau if you contact your lender and explain your situation. In many cases, you can delay payment or at least reschedule your due date.
Another way a bad credit loan can improve your credit score is by adding to your credit mix. Lenders don't like to see too much debt on your credit report, but it's always a good thing to have a solid mix of different credit types on your file. This can be a credit card, auto loan, mortgage, student loan, credit builder loan, or personal loan.
If you only have one or two (or even no) active lines of credit on your credit file, you can boost your credit mix by adding a personal loan. Credit mix accounts for 10% of your total credit score, so it's not something to ignore.
And while it may not have a direct impact on your credit score, another way that a personal loan can affect your credit history is through relationship building. A positive loan experience can open the door for more loans in the future. Having a lender you can count on will give you peace of mind that you can find some extra cash — and possibly higher loan amounts — if you're ever stuck or in an emergency.
You Can Find 6-, 12- and 24-Month Loans for Bad Credit Easily Online
Even though 6-, 12- and 24-month loans for bad credit may have different costs — the longer you pay, the more interest you accrue — you can still find options for all three loan terms if you look in the right place.
With a good online alternative lender network, you can submit one prequalifying form and potentially reach dozens of lenders across the U.S. That's not the type of attention you can get at a single credit union, bank, or payday lender office.
And since several lenders may be interested in working with you, there's a good chance you'll receive the best possible loan offer. Otherwise, the lender may lose your business to another lender.
No matter your credit score, everyone has a certain amount of buying power. You can use that power to your advantage to find the loan that best meets your needs and help you rebuild your credit history.
Advertiser Disclosure
BadCredit.org is a free online resource that offers valuable content and comparison services to users. To keep this resource 100% free for users, we receive advertising compensation from the financial products listed on this page. Along with key review factors, this compensation may impact how and where products appear on the page (including, for example, the order in which they appear). BadCredit.org does not include listings for all financial products.
Our Editorial Review Policy
Our site is committed to publishing independent, accurate content guided by strict editorial guidelines. Before articles and reviews are published on our site, they undergo a thorough review process performed by a team of independent editors and subject-matter experts to ensure the content's accuracy, timeliness, and impartiality. Our editorial team is separate and independent of our site's advertisers, and the opinions they express on our site are their own. To read more about our team members and their editorial backgrounds, please visit our site's About page.