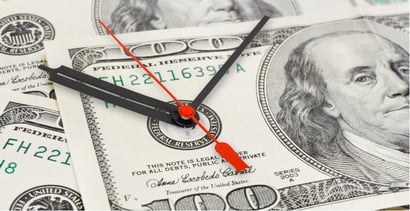 Emergencies wait for no one — which is why 24-hour loans for bad credit exist.
Instead of waiting for a bank or credit union to view your loan application, the online lending networks below can process your loan request in a matter of minutes. If you qualify, you could receive multiple loan offers to choose from.
Nearly all of the lenders specialize in bad credit personal loans that allow you to use the loan proceeds in any way you choose. Whether you need an emergency loan, a business loan, or a loan for any other purpose, you could go from loan application to funding within one business day without ever leaving your home.
Best 24-Hour Loans For Bad Credit
Each online lender below offers various types of loans and can distribute your loan proceeds to a linked checking account or savings account within 24 hours.
Keep in mind that the loan offers you may receive will each have a unique interest rate, monthly payment, repayment term, and loan amount. Be sure to review every offer closely before deciding which is best for you.
Short-term loans up to $5,000
Online marketplace of lenders
Funds available in as few as 24 hours
Simple online form takes less than 5 minutes
Trusted by more than 2 million customers
| Loan Amount | Interest Rate | Loan Term | Loan Example |
| --- | --- | --- | --- |
| Up to $5,000 | Varies | Varies | See representative example |
MoneyMutual is a short term loan network that offers you free access to many partner lenders throughout the U.S. The network submits your single loan request to its affiliated lenders that compete for your business.
Qualified applicants must be 18 years or older, have an active checking account, and provide proof of current employment and income of at least $800 per month. Individual lenders may provide other requirements for loan approval.
In fewer than five minutes, your loan request could be on its way to all of the lenders within the CashUSA network. Shortly after, you could receive multiple loan offers to choose from. After you select an offer and complete your loan agreement paperwork, the loan provider can have your money in your checking account within one business day.
To qualify, you must be at least 18 years old and a U.S. citizen or permanent resident with proof of at least $1,000 in monthly after-tax income. You must also have a checking account in your name and provide work and home phone numbers, as well as a valid email address.
BillsHappen offers installment loan options with varying loan terms and interest rate options that depend on the direct lender you work with. The service is free to use, as each loan provider pays a referral fee to BillsHappen for every loan the network sends its way.
A qualified borrower will need to provide a valid state driver's license number, Social Security number, home or cellphone number, checking or savings account information, a home address, and employment or benefits income information. Applicants must be at least 18 years old and a U.S. citizen or permanent resident.
CreditLoan is one of the oldest and largest online lending networks on the internet. For years, the network has hosted its own side network of lenders that only work with applicants who have a bad credit score. Depending on your credit history, you could qualify for an auto loan, personal loan, or a revolving line of credit — similar to a credit card.
CreditLoan will not accept applications from consumers who have a pending bankruptcy case. Before you apply for a loan, make certain that your case is fully discharged and that the judge has signed off and completed your paperwork.
With BadCreditLoans.com, you complete a three-step process that can place you into a loan that fits your budget and needs. This starts with a brief online loan request form that determines whether you are eligible for a loan. If you are, you could receive one or more offers to choose from.
The third step is to complete your loan agreement paperwork on the lender's website. Once you finish the paperwork, the lender will transfer your money to a linked checking or savings account within one business day. The networks accept and process applications 24 hours a day, seven days a week.
PersonalLoans claims that it helps thousands of consumers each week to find a personal loan option that fits their budget and needs. Depending on the loan offer you accept, you could have up to 72 months to repay your debt with a competitive loan term and interest rate.
Qualified applicants must also be at least 18 years or older with a valid Social Security number and checking account. The network also notes that applicants must not have any accounts more than 60 days late and no active or recent bankruptcies, a pattern of late payments, debt that cannot be covered by current income, or recently charged-off accounts.
CashAdvance is an online payday loan network that offers extremely short term loan options that are intended to act as a bridge between paydays. These loans often come with a very high interest rate, origination fee, and other charges, and should only be used as a last resort.
Payday lenders have very loose qualifications for approval. Many payday lenders will not require a credit check, as long as you prove you have enough income to repay your loan in full — including interest — within 15 to 30 days.
A payday loan is not an installment loan. Instead of making payments, you will repay the entire debt in one lump sum.
Can I Get a Loan in 24 Hours?
Gone are the days when consumers had to wait on a bank loan officer to run their credit and make a loan decision. The internet now makes it easier to automatically process applications in a matter of seconds via automated underwriting systems.
The lenders that partner with the lending networks listed above all use this technology to make quick loan decisions. But there is more to the loan process than making quick decisions. These lenders can also disburse your loan funds within one business day — putting money into your linked checking account within 24 hours.
The process is quick, convenient, and easy to complete. You start by submitting a loan request to one of the lending networks listed above. Within minutes, qualified applicants can receive multiple loan offers via email.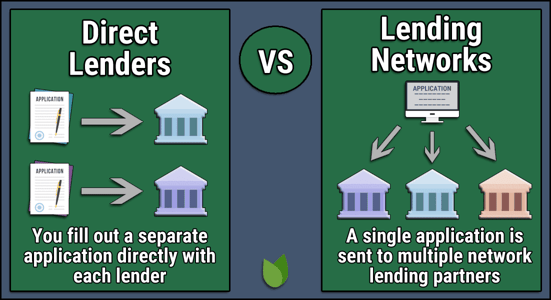 Once you choose a loan offer you like, you can accept the terms and the network will forward you to the lender's website. Then you will complete the loan paperwork and seal the deal. This process typically takes less than one hour.
At that point, the lender will transfer your funds. Unless you apply on a weekend or holiday, you will receive your money in 24 hours or less.
Where Can I Get An Emergency Loan With Bad Credit?
This depends on the type of emergency and how quickly you need your money.
If you can wait until the next business day, you can find affordable 24-hour loans through the lending networks listed above. These provide short term, traditional loan products with no minimum credit score requirements.
If your emergency has you in need of an instant cash loan, then you may have other local options that can provide you with a quick cash infusion. Just be aware that a bad credit loan, while convenient, is often much more expensive overall. And that expense may show in more ways than just money.
Take Out a Bad Credit Payday Loan: This may be the most expensive option of them all. These loans rarely care about your credit score. Instead, payday lenders only want to know that you can repay your bad credit loan in one lump sum — including interest — within 15 to 30 days. And that interest could be quite costly. The average payday loan interest rate is right around 400%. Along with a pricey origination fee, you should expect to pay at least $15 for every $100 you borrow. That adds up quickly.
Take Out a Title Loan: A car title loan is a form of a secured loan — meaning you use the title to your vehicle as collateral in case you stop making payments. If that happens, the lender will repossess your car and sell it to make up for the money you still owe. Since you have collateral, these lenders will often look past your credit score during the loan approval process.
Pawn an Item of Value: Pawnshops are an age-old way of getting a quick emergency cash loan. Just like the title loan above, a pawnshop loan is a secured loan that uses your pawned valuables as collateral. If you do not repay the loan — including interest — you lose your valuables. Most pawnshops pay cash on the spot.
If none of the options above work for you, there is always the possibility of borrowing money from a friend or family member. While this option can provide quick relief during an emergency, it can also bring some pretty big headaches if you are unable to repay your debt on time.
What's the Easiest Loan to Get With Bad Credit?
The easiest loan to get is a bad credit payday loan — otherwise known as a cash advance. But sometimes the easiest path is not the best option.
Payday loans are incredibly expensive when you factor in the interest rate and other fees. These loans will often skip a credit check as long as you show proof of a sufficient income. That convenience comes with a cost.
You may also find it easy to acquire a title loan or pawnshop loan, but these secured loan options require you to risk an item of value to secure your loan.
Online lending networks provide similar ease of use — with most applications taking only minutes to complete. You can start and finish the process from anywhere you choose and have money in your account within one business day.
What makes these loans even better is that they are a form of installment loan. This means that you can repay the debt through a series of payments over time.
How Can I Get an Instant Loan Online?
Many lenders that partner with online lending networks provide near-instant loan decisions. The entire process from loan request to loan application decision can take less than five minutes.
But if your idea of an instant loan is one that pays out your loan proceeds instantly, you likely will not find a sufficient online option. This is because most online lenders rely on electronic funds transfers to deposit your money into a linked checking or savings account. That can take up to 24 hours.
Some lenders offer an instant wire transfer for an additional fee. This can give you access to your money within minutes, but it is costly. The average wire transfer from a bank account costs between $25 and $40. Some banks may charge a similar fee to receive a wire transfer.
In all, you may have to pay nearly $100 to receive your funds immediately.
If you need an instant cash loan that pays out right away, you will likely have to look at local options — including payday lenders, pawnshops, title loan centers, or a loan from a local bank or credit union. Since you work with these lenders in person, they can often approve your application and disburse your funds immediately.
How Can I Get a $30,000 Loan Fast?
The higher the dollar amount you seek, the more red tape you have to cut through. Lenders generally try to avoid risk as much as possible. That means they examine every facet of an applicant's financial background, even for a small loan.
When you get into larger loans, such as a $30,000 loan, a lender will want to do his or her due diligence before handing over that much cash. That means a full credit check, background check, income verification, and possibly even a personal interview.
No lender will rush to a decision on an application for a large loan. As a result, you should not expect to apply for, and receive payment on, a loan of that size in one business day.
There are exceptions. Some online lending networks partner with lenders that offer large loans with a turnaround of one business day. PersonalLoans.com, for example, can provide loan offers of up to $35,000.
Loans from

$1,000

to

$35,000

Large lender network
Fast loan decision
Use the loan for any purpose
Funding as soon as one business day, if approved
| Loan Amount | Interest Rate | Loan Term | Loan Example |
| --- | --- | --- | --- |
| $500 to $35,000 | 5.99% - 35.99% | 3 to 72 Months | See representative example |
Keep in mind that the larger loans will likely require at least a fair credit score for approval. The network will also require you to provide your age, identification, and residency status as well as your bank account information and verifiable income.
Your income does not have to come solely from employment. Lenders will also consider income from government benefits, child support, a structured settlement, Social Security, or retirement benefits.
What's the Difference Between a Payday Loan and a Personal Loan?
A payday loan is an extremely short term loan that typically lasts no longer than 30 days and requires payment in one lump sum.
A personal loan — also referred to as a signature loan — acts as an installment loan. This means that you pay the debt off in a series of monthly payments.
Payday loans rarely rely on a credit check and have no minimum credit score requirement. They are also substantially more expensive. A personal loan will require a credit check — though many lenders will extend a personal loan offer to a consumer who has bad credit.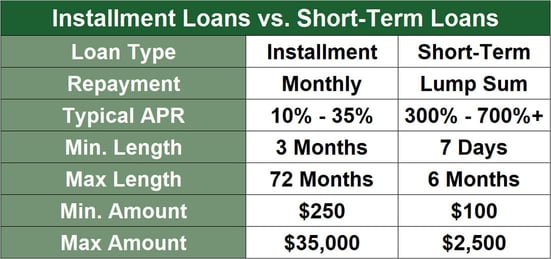 Payday loans are a dangerous financial product that can create a vicious debt cycle if not paid in full and on time.
Most payday loans start with an interest rate of approximately 400%. You should expect to pay at least $15 in finance charges for every $100 you borrow. So, for example, a $1,000 payday loan will require you to repay $1,150 within 15 to 30 days.
If you can afford that, you are in the clear. If not, the loan will roll over into a new loan with an even higher interest rate. That can multiply your debt within another 15 to 30 days. If you cannot pay that, the loan will roll over again — and continue to do so until you pay the debt in full.
Studies show that 80% of payday loans roll over into new loans. That is how some lenders take out a payday loan as small as $400 and end up paying more than $12,000 to satisfy the debt.
A personal loan offers a more forgiving monthly payment and allows you to repay your debt over time with no penalty for paying early. In short, it is a more convenient and affordable way to borrow money.
And since your lender will likely report your payment history to at least one credit bureau, you could rebuild your bad credit score with on-time payments.
Is a Payday Loan a Good Idea?
For many of the reasons we have outlined above, a payday loan is almost never a good idea. These loans are expensive and can create a cycle of debt that continues for years.
With that said, many people leverage their future income to get access to a quick cash loan during an emergency. These loan centers offer quick approvals and even faster payouts.
But there is a reason why cash advance loans get such a bad reputation. Even CashAdvance.com posts an ominous disclaimer for would-be applicants:
"Remember that short-term loans should only be used as last resort options in situations of financial emergency. Make sure to review all terms before agreeing to a loan offer."
You should take heed of that warning and proceed with caution when considering a payday loan.
If you think that a payday loan is your only option, you can contact a local credit union to see if it offers PAL loans. These financial products — known as Payday Alternative Loans — are meant to help consumers avoid payday loans.
They offer small, short term loan options with competitive interest rates and repayment terms. In many cases, you do not need to have a long-term relationship with the credit union to apply.
You Can Find 24-Hour Loans For Bad Credit Easily Online
A lot can happen in a day. In just 24 hours, you can go from a comfortable life into emergency mode with a need for quick cash. And when this happens, your emergency likely will not wait for an officer at a bank to review your loan application.
Instead of risking your valuables — or future income — with a costly payday loan, title loan, or pawnshop loan, you should consider turning to an online lending network to find 24-hour loans for bad credit that provide easy repayment plans that fit your budget and financial needs.
And depending on which financial institution you work with, your new loan could help you rebuild your credit score and make it easier to find a loan the next time you need one.
Advertiser Disclosure
BadCredit.org is a free online resource that offers valuable content and comparison services to users. To keep this resource 100% free for users, we receive advertising compensation from the financial products listed on this page. Along with key review factors, this compensation may impact how and where products appear on the page (including, for example, the order in which they appear). BadCredit.org does not include listings for all financial products.
Our Editorial Review Policy
Our site is committed to publishing independent, accurate content guided by strict editorial guidelines. Before articles and reviews are published on our site, they undergo a thorough review process performed by a team of independent editors and subject-matter experts to ensure the content's accuracy, timeliness, and impartiality. Our editorial team is separate and independent of our site's advertisers, and the opinions they express on our site are their own. To read more about our team members and their editorial backgrounds, please visit our site's About page.