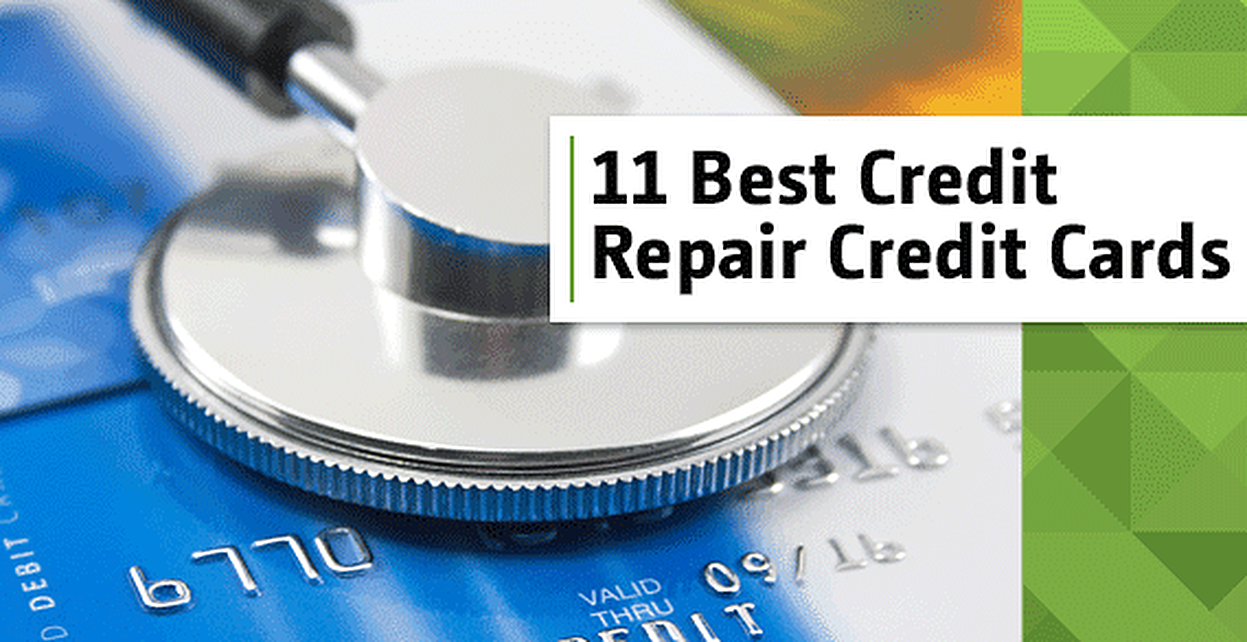 BadCredit.org's popular "How-To" series is for those who seek to improve, rebuild or better understand their subprime credit rating.
Maybe you've made some mistakes with money in the past that have left your credit score lower than you want it to be. The good news is that reading this article shows you understand the importance of having good credit, and you're seeking ways to improve it. You may have heard that using a credit card can help repair your credit, so you're now in search of a credit repair credit card. Now for the bad news: that's not exactly true.
There aren't credit cards that "repair" your credit, per se, but rather help to rebuild your credit score slowly with responsible use. Basically, this means that if you're looking for a quicker fix, you're better off going with a credit repair company, which we'll help explain in more detail later. But if you're looking for a loan that can help improve your score over time as long as you follow a few basic rules, then a credit card for bad credit can be a great solution. We'll take a look at both options and explain why we like each.
First, Decide Between Unsecured & Secured Credit
First things first — there are two different credit card options for people with poor credit, and those are unsecured and secured. Unsecured is what the majority of cardholders carry, and does not require any money down to get a line of credit. Secured, on the other hand, does require a deposit to secure a line of credit, hence its name.
Oftentimes, the amount you're able to put down as a deposit is the credit limit you'll be issued, and most issuers have minimums for this amount, usually ranging between $300 and $500. Secured credit cards are generally for people on the lower-end of the credit score spectrum (less than 620), as the deposit is the issuer's way of protecting itself in the event a payment is missed, in which case it's then deducted from the deposit.
8 Best Unsecured Credit Cards for Rebuilding Credit, by Issuer
The nice thing about most unsecured cards is that they offer reward potential, such as cash back on purchases like gas and groceries, even if you have bad credit. This, of course, depends on the card itself, but we've bulleted out the highlights of each card below for you to evaluate based on what you're looking for.
We've broken this list down by issuer to help you decide which bank you wish to do business with.
First PREMIER
First PREMIER is our highest-rated issuer for poor credit because of its mission to give individuals across the country "a second chance at having a credit card." Visit the bank's positive testimonials from customers it has helped over the past 25+ years. You may be offered a secured product depending on your credit profile.
Our top First PREMIER offer welcomes everyone to apply for this Mastercard — even those working to rebuild their credit. Once your account has been open for 13 months, your account can be considered for a credit limit increase. This offer is, unfortunately, not available to residents in New York or Wisconsin due to state laws.
First PREMIER and its sister organization, PREMIER Bankcard, are the 12th-largest issuer of Mastercard credit cards in America, and was recognized as one of the healthiest banks in the country by DespositAccounts.com in 2015.
Credit One Bank
Credit One Bank is the fastest-growing issuer in America, with a 4.6 out of 5 rating based on more than 3,600+ reviews.
"This card has been great to use. This bank really cares about you and how happy you are with their services." — Malden, MA
The Platinum Visa is available in more than 20 unique card designs, and free credit score tracking is included — a necessary feature for anyone looking to monitor and rebuild their credit.
Credit One also allows you to choose your payment due date, so keeping up with your payments is more manageable based on your own pay schedule.
Best of the Rest
The following cards have earned honorable mention for their ability to help anyone with a low score access a line of credit.
Something to note about credit cards for bad credit is that they usually carry high interest rates, so it's beneficial to pay off the balance in full each month and avoid paying interest altogether. It's in your best interest to pay zero interest, always!
3 Best Secured Credit Cards for Rebuilding Credit
Secured cards work well for those who do not need a large amount of credit (equal to the deposit), but also have the capital to put down for it. This is truly an option for someone who isn't necessarily in need of a loan, but rather using the card to rebuild their credit. This works because payments will be reported to the credit bureaus, who keep record of your credit history, aka your credit report.
Below are three of our expert's favorite secured credit cards:
Secured cards typically refund the deposit amount in full when the account is closed (assuming it wasn't used to cover a missed payment), but be sure to read the fine print.
How to Rebuild Credit Using a Credit Card
Now that you understand the difference between unsecured and secured, and have hopefully decided which is best for your credit and spending needs, the next step is learning how to use the card to achieve your credit repair goals.
First and foremost, choosing a card that reports payments to the credit bureaus – Experian, Equifax, and Transunion – is THE MOST IMPORTANT factor. Otherwise, your credit card is useless for improving your credit. A prepaid card, for example, will not have any effect on your credit score as prepaid cards do not report card activity to any of the bureaus. Some cards may only report to one or two bureaus, while others will report to all three.
Simply being approved for a card and having it won't magically improve your score, though it can have immediate effects on your credit utilization ratio or your mix of accounts, which is just a part of the factors that determine your credit score.
The reality is having a credit card can hurt your score the same as it can help improve it. It all comes down to responsible usage of the card, which can be done by following a few best practices:
Always pay your bill on time. On-time payments are the most heavily weighted factor used to determine your credit score.
Keep your credit utilization below 30%. This means if you have a limit of $1,000, never have a balance of more than $300 on your card. Using a high percentage of your available credit hurts your credit score.
Pay more than the minimum each month, if possible. Better yet, always pay your balance in full to avoid paying interest. This is especially true for cards with rewards, otherwise, the interest paid will outweigh the rewards earned.
Remember, this can be a slow rebuilding process, and only works if the card is used responsibly. Especially if you have past negative marks on your credit report, which can take a full seven years to be removed. Responsible use of one credit card will have little effect if you have multiple derogatory marks looming on your credit reports. These can have a significant impact on a credit score, but the following credit repair companies may be able to help you remove them and improve your credit history and score more quickly.
Hire a Credit Repair Company if You Need a Quick Fix
If you want to repair your credit because you have a big purchase coming up, such as a mortgage or auto loan, you're probably better off hiring a credit repair company. Most offer free consultations and can evaluate your credit report for items they can work to have removed on your behalf.
It's reported that as many as 1 in 5 Americans have errors on their credit reports, and a credit repair agency can help to have these errors removed for you. Here are our top three recommendations for reputable credit repair services:
Some credit repair agencies even offer a money-back guarantee, and our top-rated service, Lexington Law, helps its clients see 85% of negative items removed.
So, is a Credit Card or Credit Repair Really Right for You?
To recap, a credit card offers access to credit and an opportunity to rebuild credit slowly with responsible use, whereas credit repair services can remove negative items from your credit reports to have a potentially larger impact in a shorter amount of time.
It really depends on how many past "mistakes" you may have made and how they're impacting your credit today, as well as your ability to be approved for a credit card. Credit can be a complicated subject matter, but you're seeking ways to understand and better it, and for that alone, you're ahead of most. Now that you're armed with the necessary knowledge, choose a credit repair solution that works best for you, and stick to your credit repair goals.